Zig Zag Bra Top Skirt Coord Set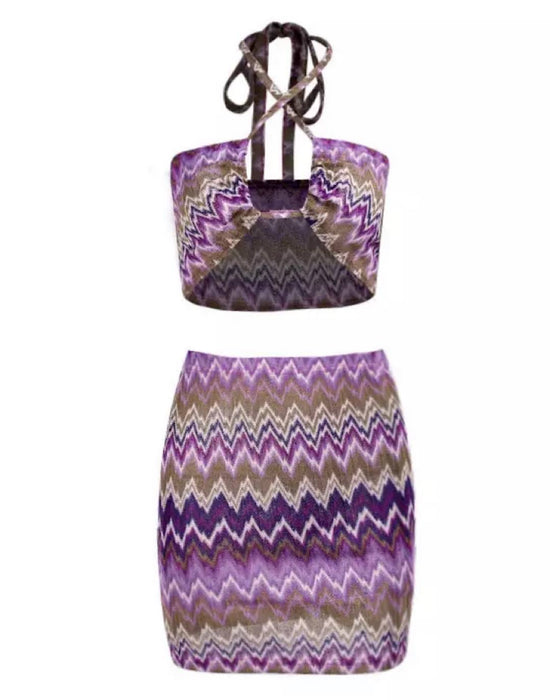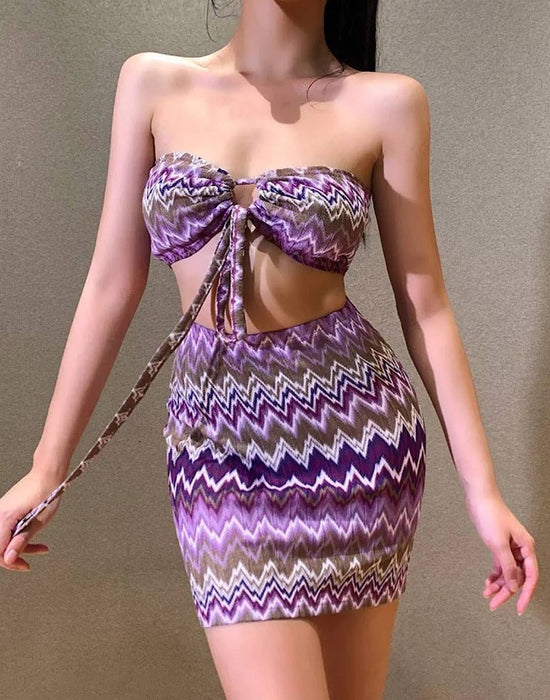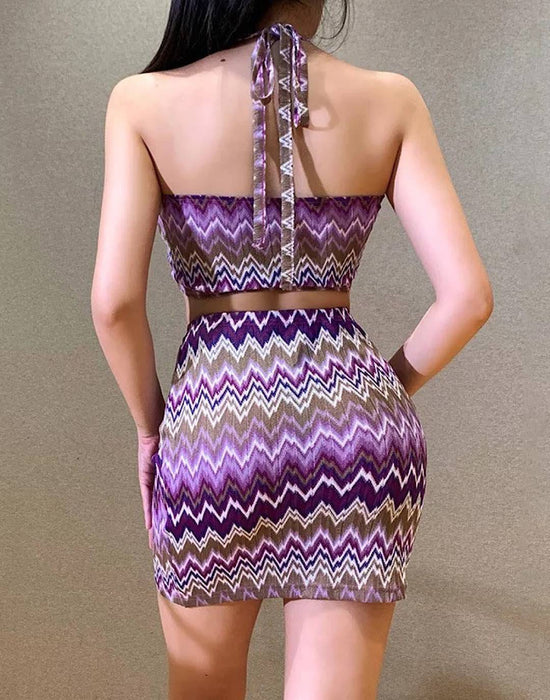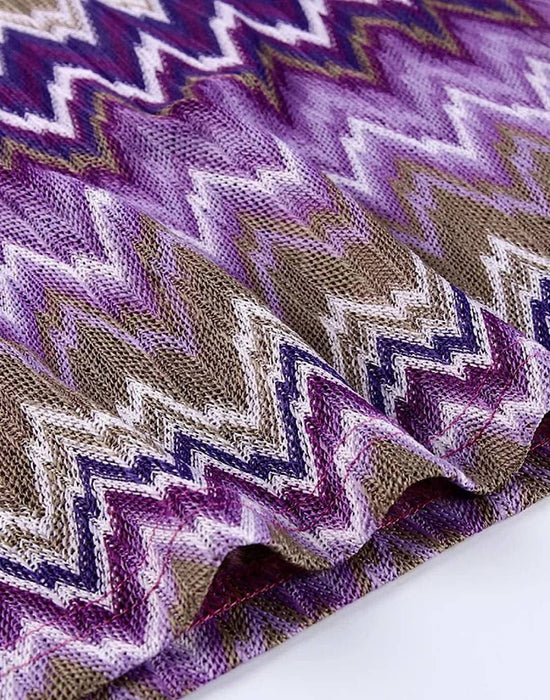 Zig Zag Bra Top Skirt Coord Set
Don't get confused with the so many ways to wear our Zig Zag Bra Top Skirt Coord Set. Where can we start? The two piece set features a short bandeau alike top. It comes with a tie. You can play with it. As seen in the product pictures, there are many ways to wear this beautiful summer piece. The skirt is a complimentary item to go with the top. They both have matching zig zag knitted pattern in multi color, purple being the main.
You may match this sexy two piece Zig Zag Bra Top Skirt Coord Set with our other New Arrivals.
Made from Spandex and Polyester.
Shop more Two Piece Sets here.