Vegan Leather Corset Style Waist Jacket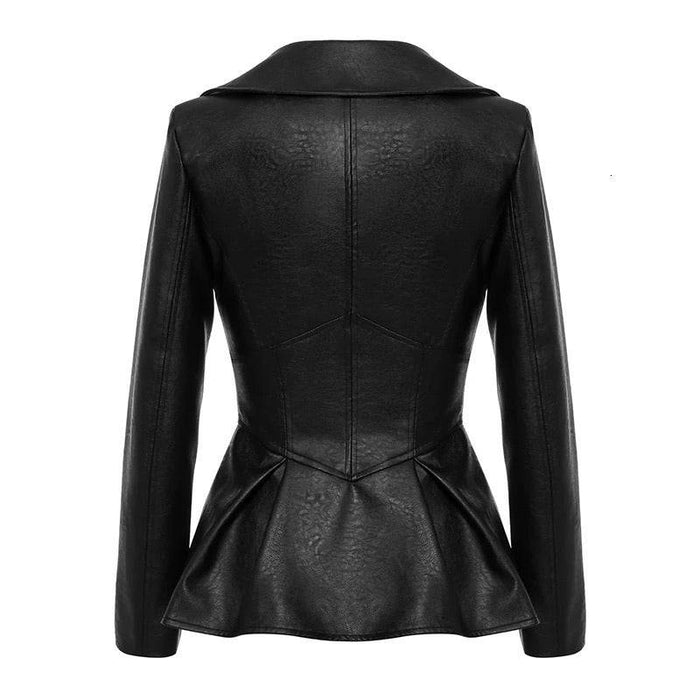 Vegan Leather Corset Style Waist Jacket
This long sleeved Vegan Leather Corset Style Waist Jacket has a fit for the super luxury comfort yet fierce style. It features a front panel zipper closure, pleated skirt hem and lapel neckline. The faux leather is made of PU leather and eco-friendly.
Made from Faux PU Leather.
Size Guide (2.54cm=1inch) Approximate measurements.
XS: Bust 88cm, Sleeve Length 61cm, Shoulder 40cm, Waist 70cm, Length 61cm
S: Bust 92cm, Sleeve Length 62cm, Shoulder 40cm, Waist 74cm, Length 62cm
M: Bust 96cm, Sleeve Length 63cm, Shoulder 40cm, Waist 78cm, Length 63cm
L: Bust 100cm, Sleeve Length 64cm, Shoulder 40cm, Waist 82cm, Length 64cm
XL: Bust 104cm, Sleeve Length 65cm, Shoulder 40cm,  Waist 86cm, Length 65cm
Shop more Jackets here.
Color may vary due to lighting on images.