Tweed Jacket With Bow And Skirt Two Piece Set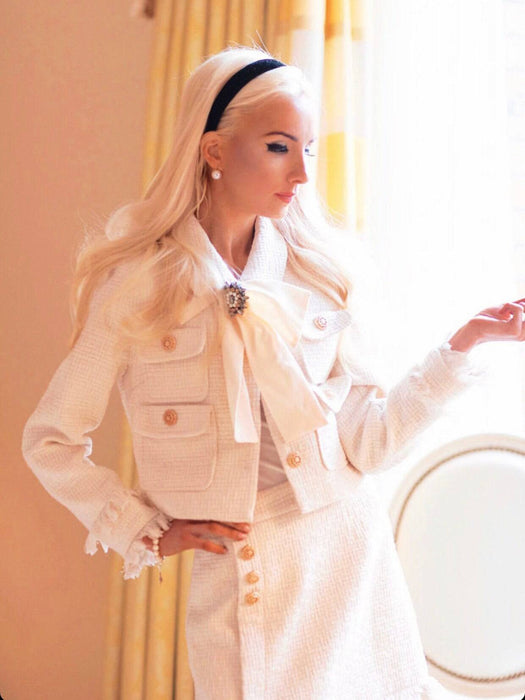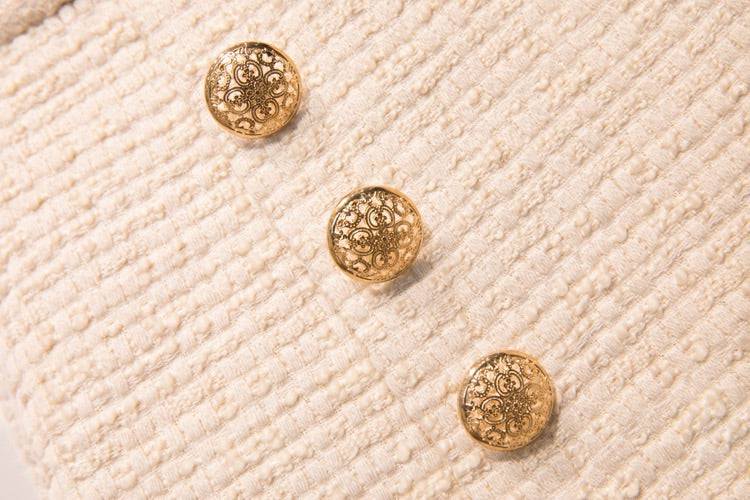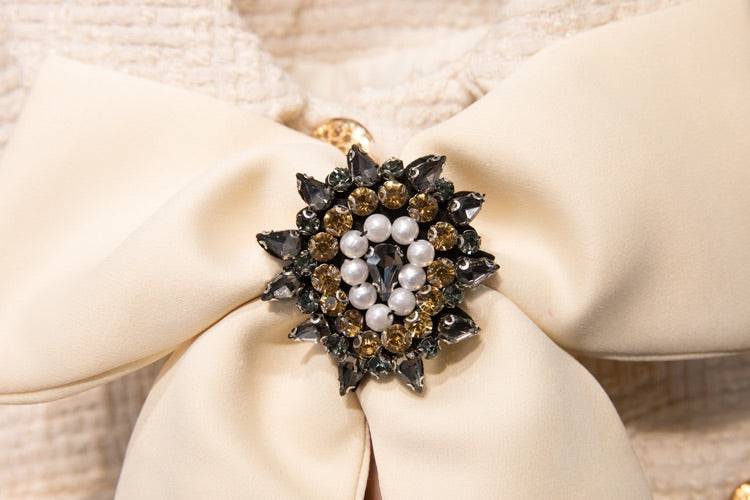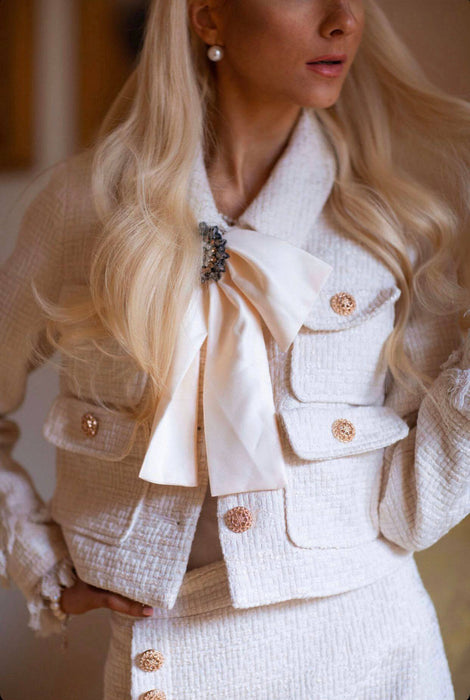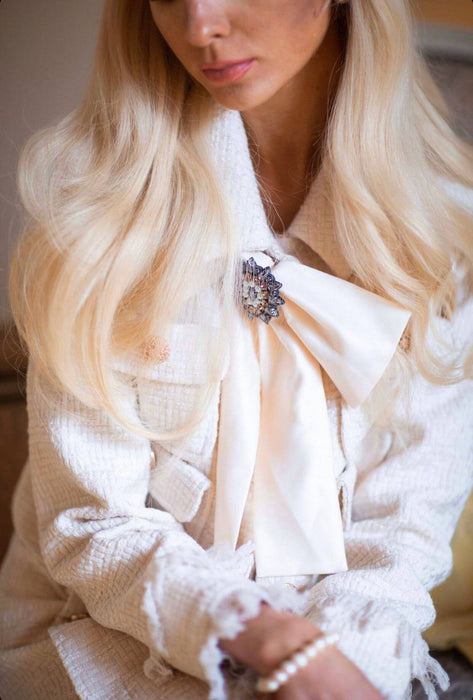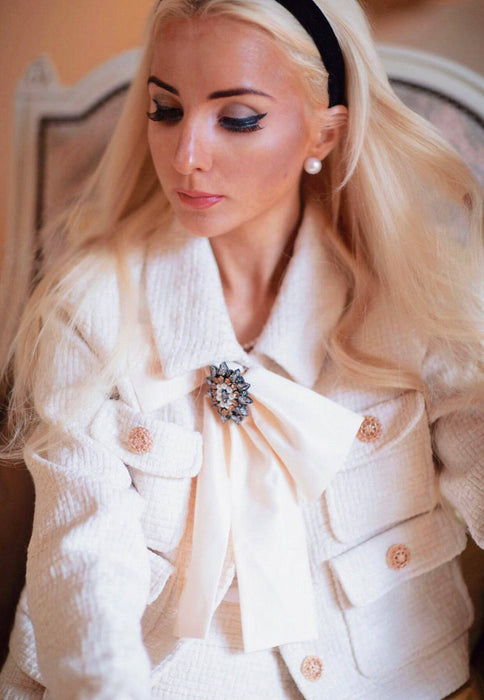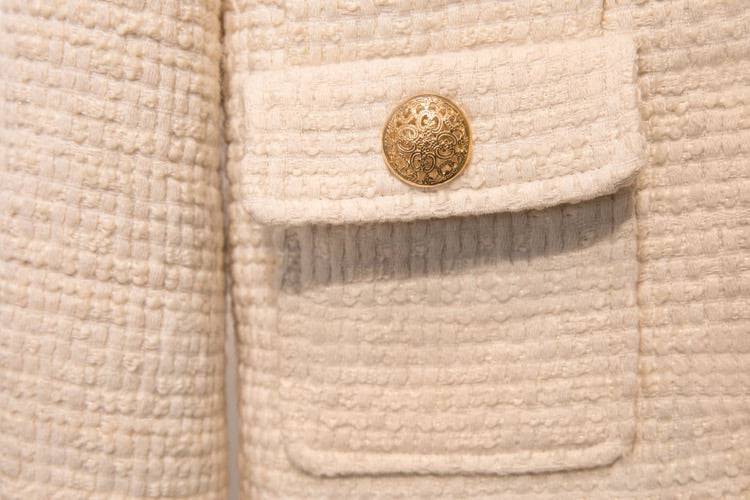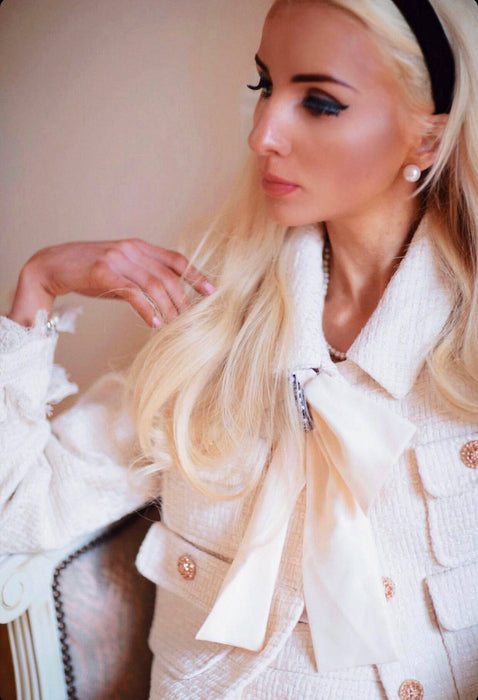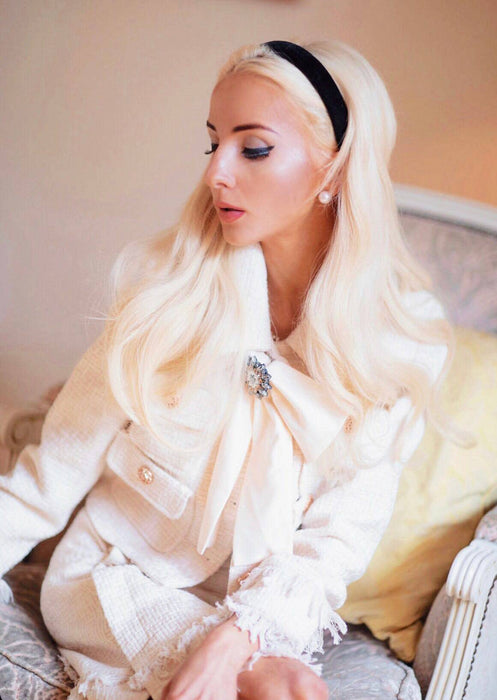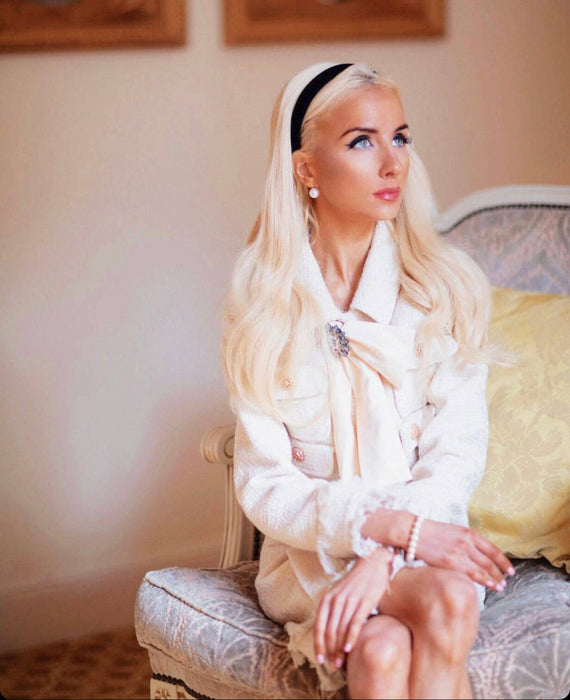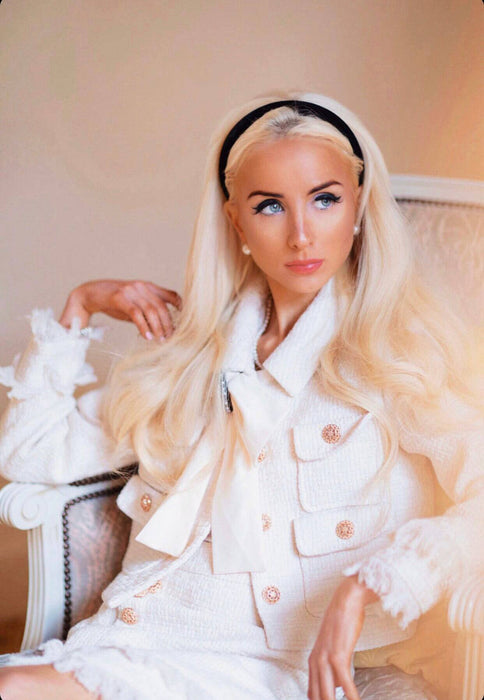 Tweed Jacket With Bow And Skirt Two Piece Set
This elegant and feminine Tweed Jacket With Bow And Skirt Two Piece Set is one of our favorite looks of Bey Azura Collection. It features a tweed set with gold buttons and a lace top. Comes in 2 colors; black and off white. This set has no stretch. We like to team it with one of our Handbags and Footwear.
Made from Wool Blend.
Shop more Two Piece Sets here.