Strapless Elastic Woven Mini Dress In Yellow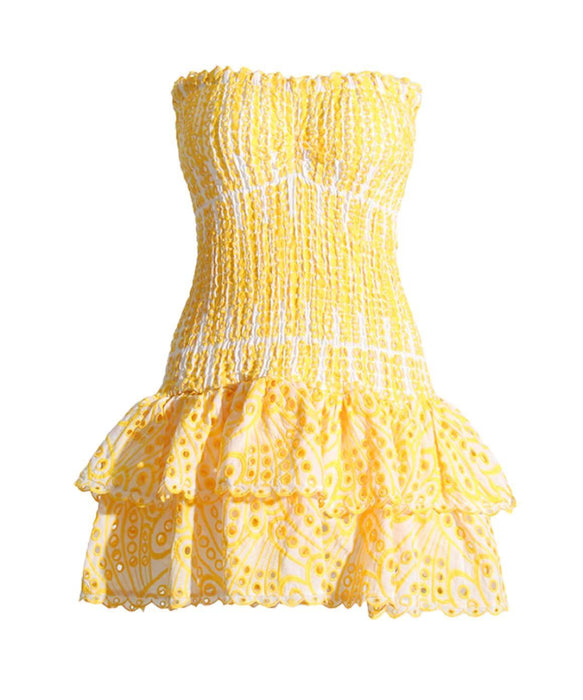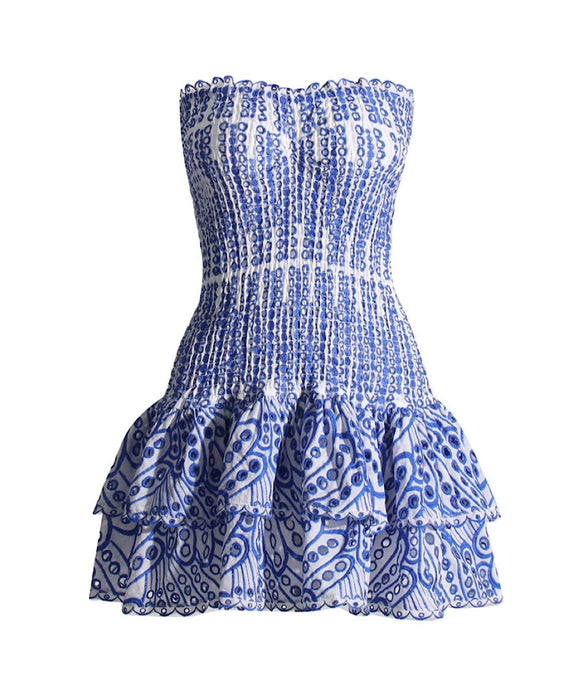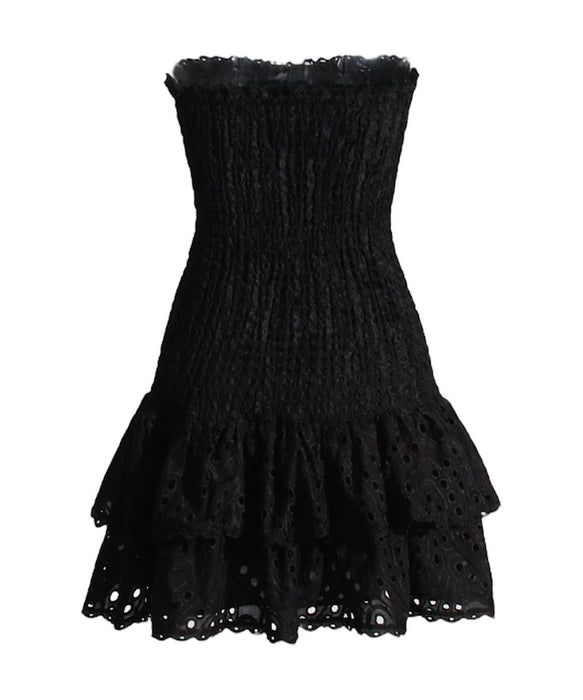 Strapless Elastic Woven Mini Dress
Indulge in the epitome of cute and feminine allure with our Strapless Elastic Woven Mini Dress – a delightful creation that holds a special place in the heart of Bey Azura Collection. This dress isn't just an ensemble; it's a celebration of playful elegance, designed to make you feel confident, chic, and oh-so-stylish.

The Strapless Elastic Woven Mini Dress boasts a unique charm with its elastic body, ensuring a flattering fit that accentuates your silhouette. This wardrobe essential is available in a captivating array of colors – black, blue, yellow, and white – providing you with versatile options to suit various moods and occasions.

As a playful and flirty addition to your wardrobe, this short dress radiates youthfulness and trendy vibes. The layers of ruffles adorning the skirt add a dynamic and whimsical touch, creating movement and an element of fun in every step you take. The Strapless Elastic Woven Mini Dress is not just a dress; it's a fashion statement that exudes confidence and a carefree spirit.

With geometric patterns gracing the fabric, this dress stands out as a fashionable piece that embraces contemporary trends. The combination of patterns and the strapless design adds an extra layer of sophistication to the overall look, making it a versatile choice for both casual outings and more formal events.

Embrace the young and trendy vibe that this dress emanates, showcasing your fashion-forward sensibilities. Whether you're headed to brunch with friends, a summer soirée, or a night out on the town, the Strapless Elastic Woven Mini Dress is your go-to choice for making a statement.

In the world of Bey Azura Collection, this dress is a symbol of chic elegance and bold fashion choices. So, elevate your style, embrace the layers of ruffles, and make a statement with the Strapless Elastic Woven Mini Dress – because fashion is an expression, and this dress becomes the canvas for your unique and confident self.
Made from cotton and polyester.
Shop more Dresses.