Shearling Sheepskin Fox Fur Collar Biker Jacket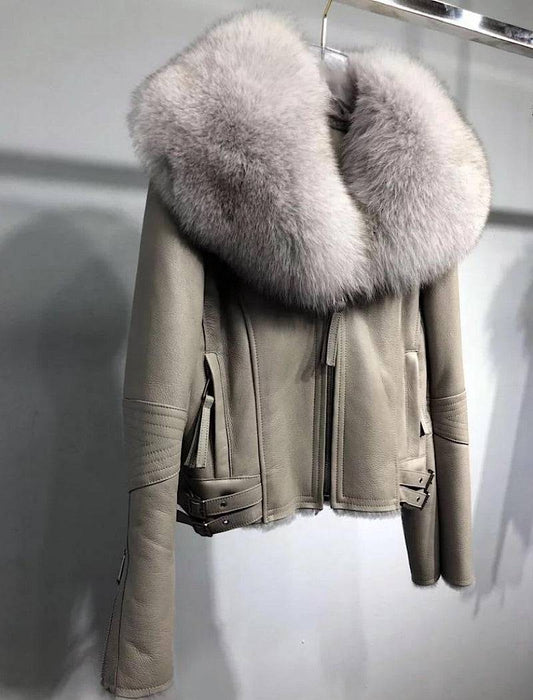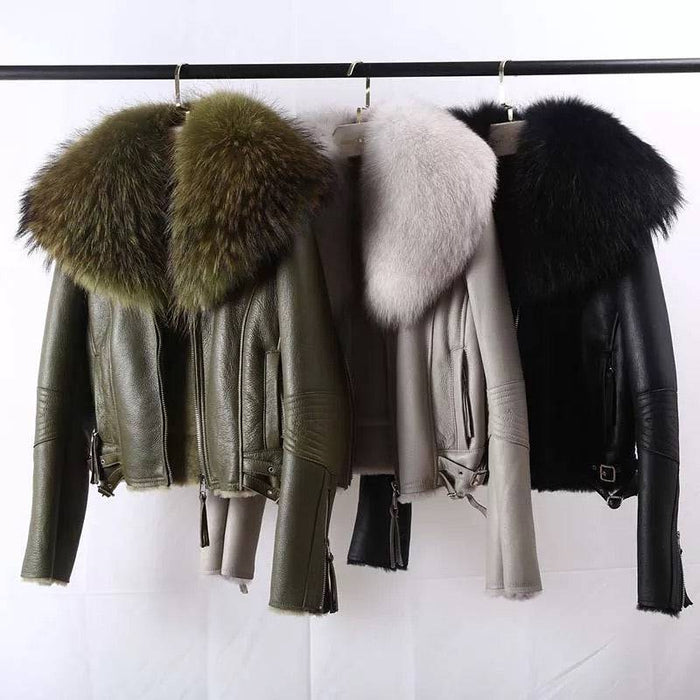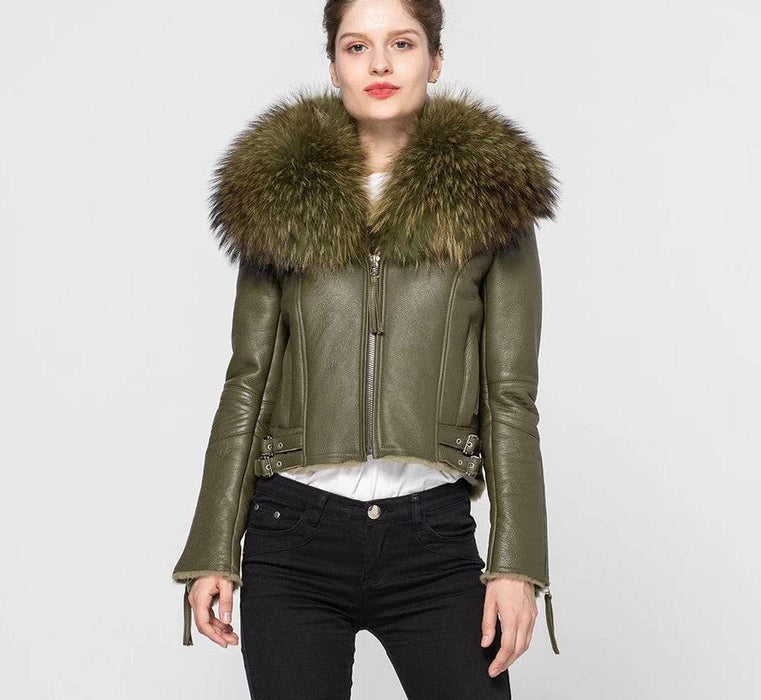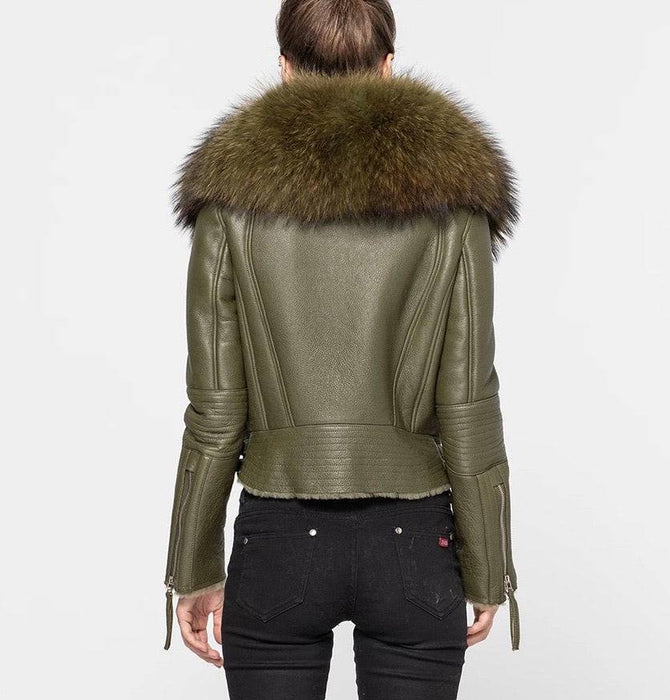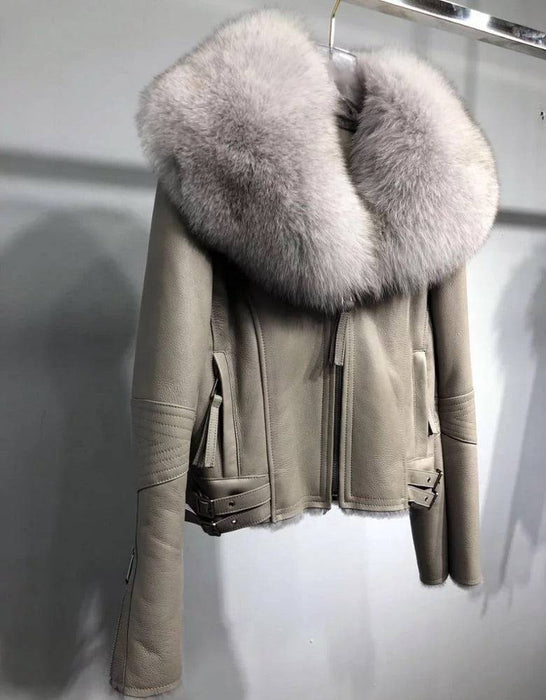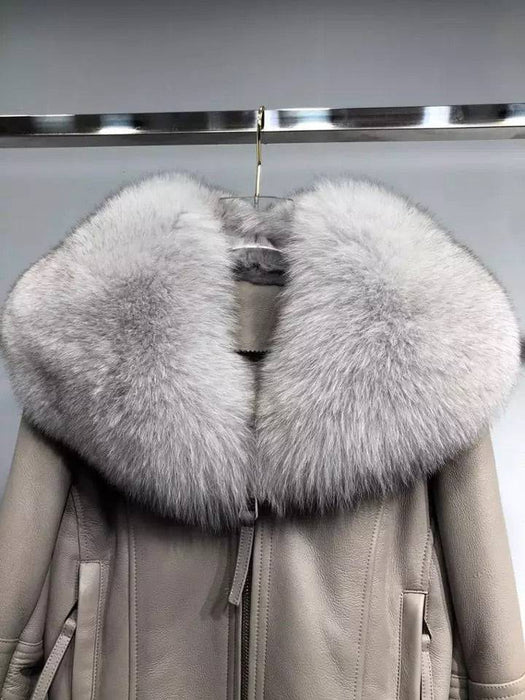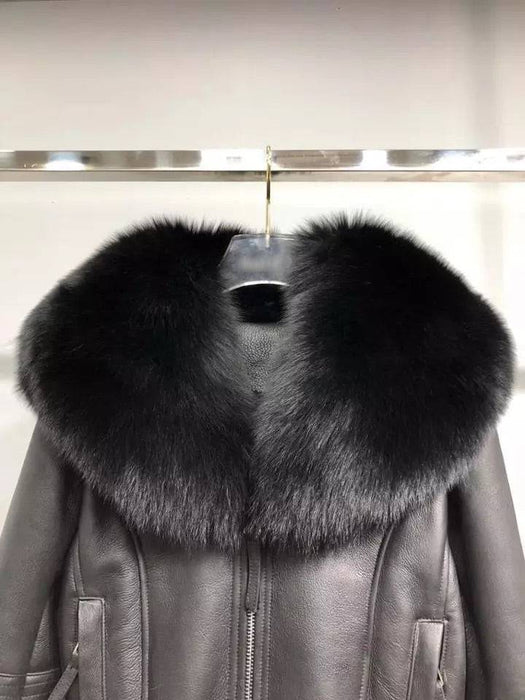 Shearling Sheepskin Fox Fur Collar Biker Jacket
This long sleeved Shearling Sheepskin Fox Fur Collar Biker Jacket has a fit for the super luxury comfort yet fierce style. It features long sleeves with zipper trims. Comes in three colors; gray, black and green. The gray jacket features fox fur trims, the black and green colors feature raccoon fur trims. The genuine leather is made of sheep skin. It's lines with genuine soft sheep fur. It has a zipper closure with belt. Silver trims. One of favorite Bey Azura Women's Clothes Collection.

Made from Fox or Raccoon Fur and Sheep Skin.
Size Guide (2.54cm=1inch) Approximate measurements.
XS: Bust 88cm, Shoulder 38cm, Sleeve Length 58cm, Length 47cm.
S: Bust 92cm, Shoulder 39cm, Sleeve Length 59cm, Length 48cm.
M: Bust 96cm, Shoulder 40cm,Sleeve Length 60cm, Length 49cm.
L: Bust 100cm, Shoulder 41cm, Sleeve Length 61cm, Length 50cm.
XL: Bust 104cm, Shoulder 42cm, Sleeve Length 62cm, Length 51cm.
Shop more Jackets here.
Color may vary due to lighting on images.