Ribbed Knit Midi Dress And Long Sleeve Sweater Robe Two Piece Set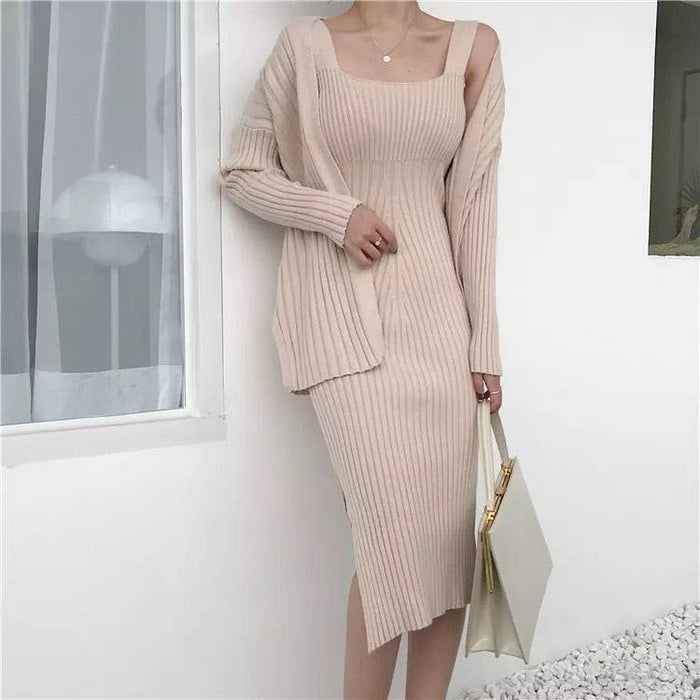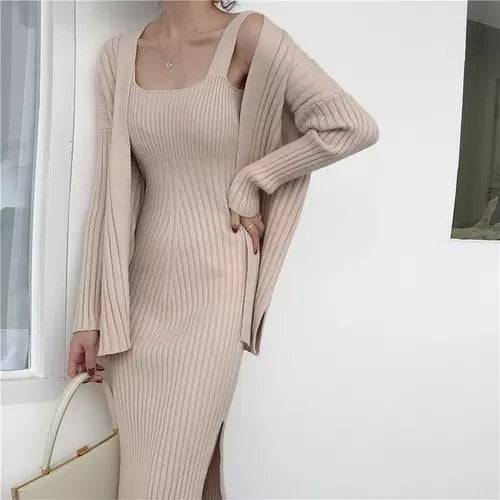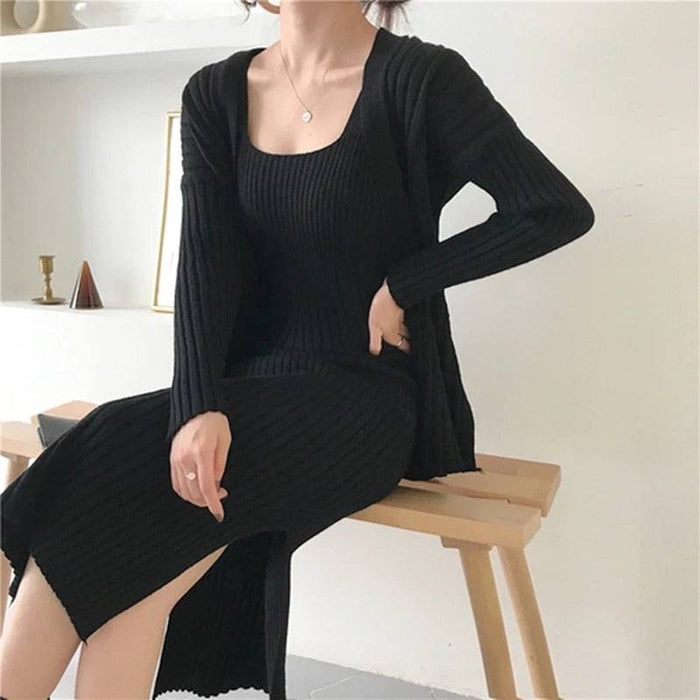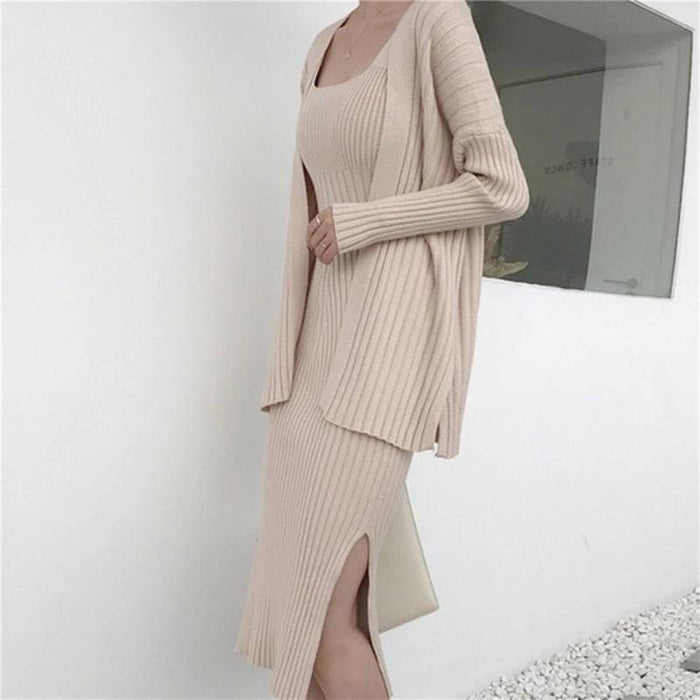 Ribbed Knit Midi Dress And Long Sleeve Sweater Robe Two Piece Set
Our beautiful Ribbed Knit Midi Dress And Long Sleeve Sweater Robe Two Piece Set is so hot. The lighter knit fabric and long sleeves are perfect for the spring weather. It's one of our favorite looks of the Bey Azura Collection. We like to theme them with Sunglasses or Footwear depending on the occasion and our Long Fox Fur Vest.
Made from Cotton and Cashmere.
Shop for more Two Piece Sets here.