Ribbed Knit Flared Hem Bodycon Dress and Cardigan Two Piece Set in Black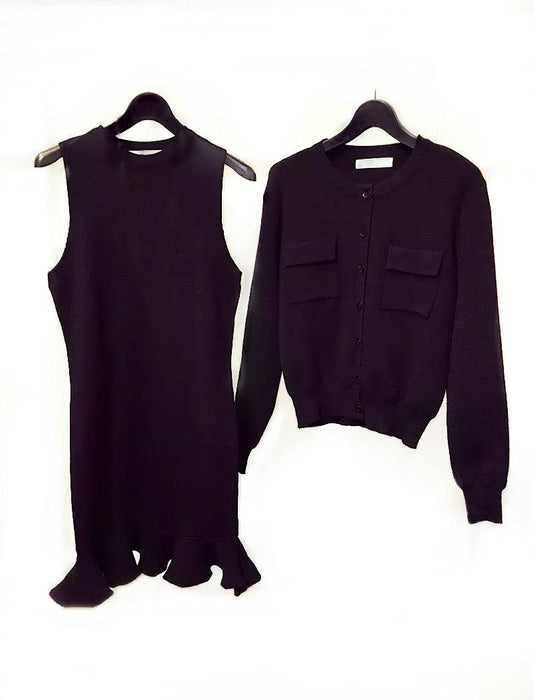 Ribbed Knit Flared Hem Bodycon Dress and Cardigan Two Piece Set in Pink
Our super sexy and feminine Ribbed Knit Flared Hem Bodycon Dress and Cardigan Two Piece Set in Pink is one of our favorite looks. We like to team it with our Bey Azura Handbags, our Earrings and Heels.
Made from Cotton Blend.
Approximately Bust size is 86cm, Dress Length is 85cm, Cardigan Length is 52cm.
Shop more Dresses here.