Red And Navy Tweed Blazer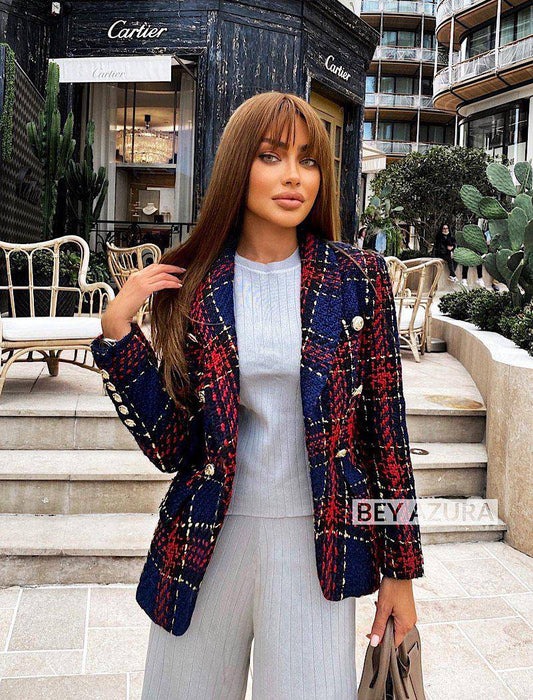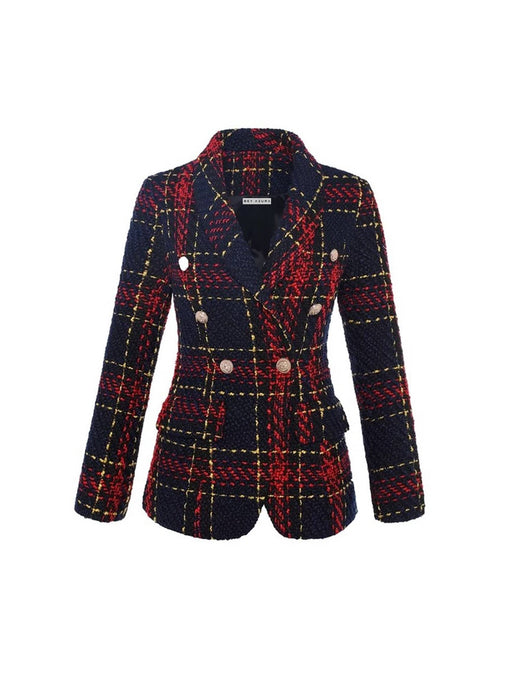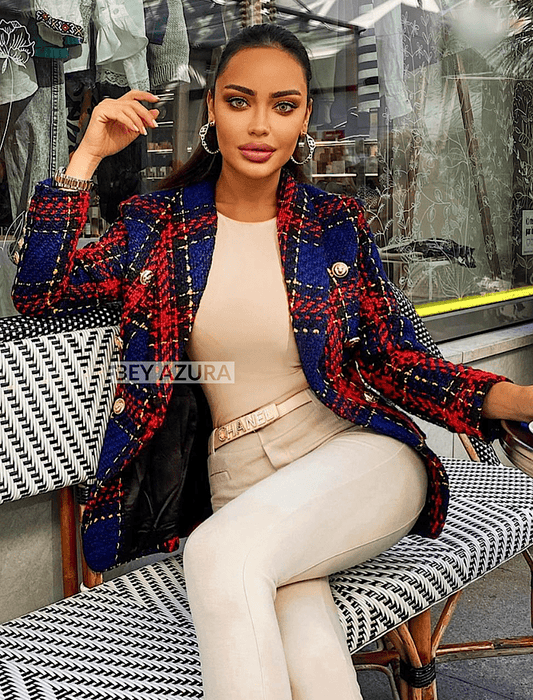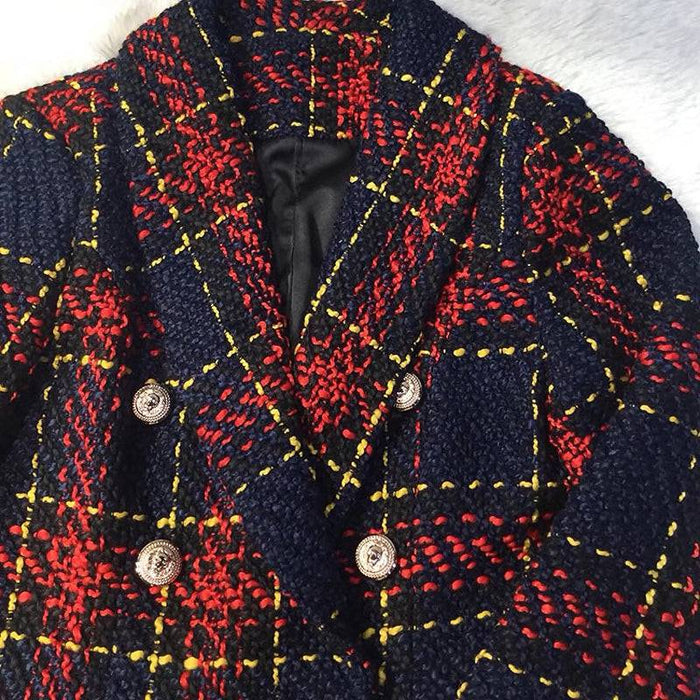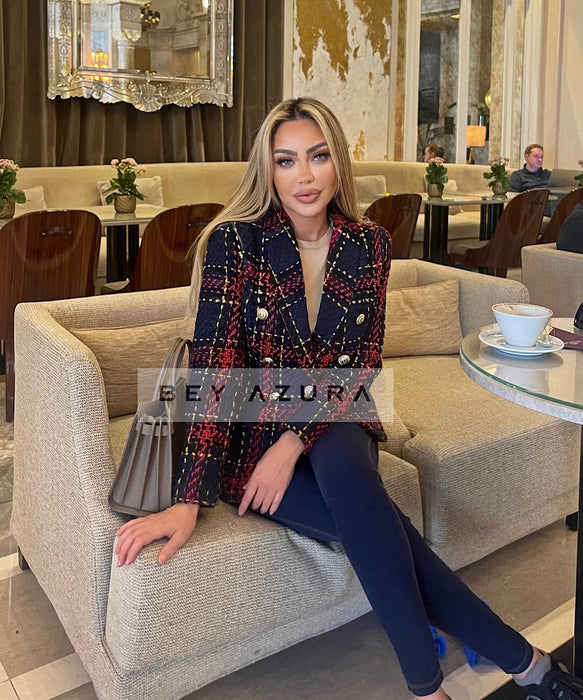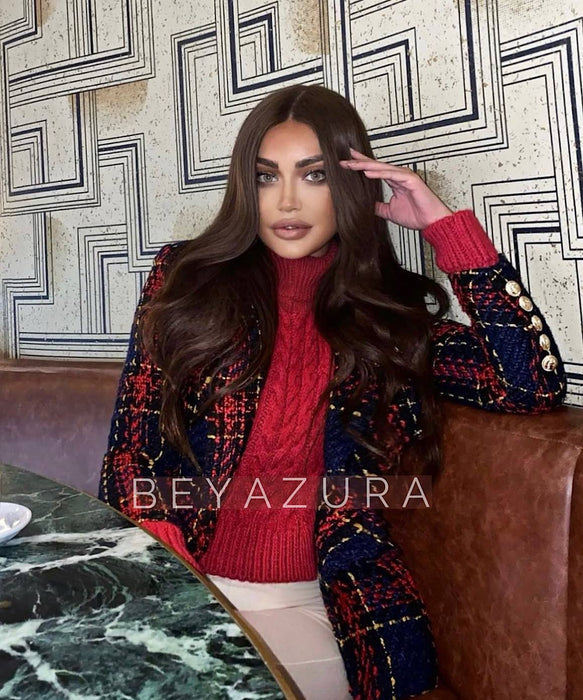 Red And Navy Tweed Blazer
Transform your wardrobe with the allure of our figure flattering, long sleeved Red and Navy Tweed Blazer, an elegant masterpiece that transcends fashion norms, destined to become the timeless centerpiece of your style journey. This blazer isn't just an article of clothing; it's a manifestation of sophistication and glamour, meticulously designed to make a powerful statement in any setting.

Crafted with meticulous attention to detail, the Red and Navy Tweed Blazer boasts a figure-flattering silhouette that enhances your natural curves. The long sleeves bring an element of refined modesty, creating a versatile piece that effortlessly transitions from day to night. The side flap pockets, adorned with opulent gold buttons, serve as both functional embellishments and stylish accents, elevating the blazer to an echelon of sophistication that adds a subtle touch of allure.

As a fitted item, this blazer sculpts your figure, offering a sleek and elegant look that embraces your unique silhouette. For those who prefer a more relaxed fit, we recommend taking one size up – a thoughtful suggestion that allows you to tailor the blazer to your individual comfort and style preferences.

Immerse yourself in chic fashion by teaming this beautiful blazer with knee-high boots elegantly tucked into jeans – a fashion-forward combination that effortlessly captures the essence of modern sophistication. The versatility of this blazer extends beyond clothing; explore the curated world of our handbags and footwear to complement and complete your look with a touch of elevated style.

Crafted from a luxurious cotton blend, this blazer not only envelops you in comfort but also exudes a refined texture that enhances its overall aesthetic. The approximate length of 64cm strikes the perfect balance between classic tailoring and contemporary design, ensuring that this blazer becomes a timeless wardrobe staple.

Allow the confidence of wearing our figure flattering, long sleeved Red and Navy Tweed Blazer to elevate your style. Embrace the sophistication of gold buttons, the allure of the fitted silhouette, and the allure of the rich red and navy hues. Elevate your wardrobe with this refined piece – a testament to enduring style and impeccable taste.
 Shop more Blazers.