Lambskin Leather Gold Trimmed Blazer Jacket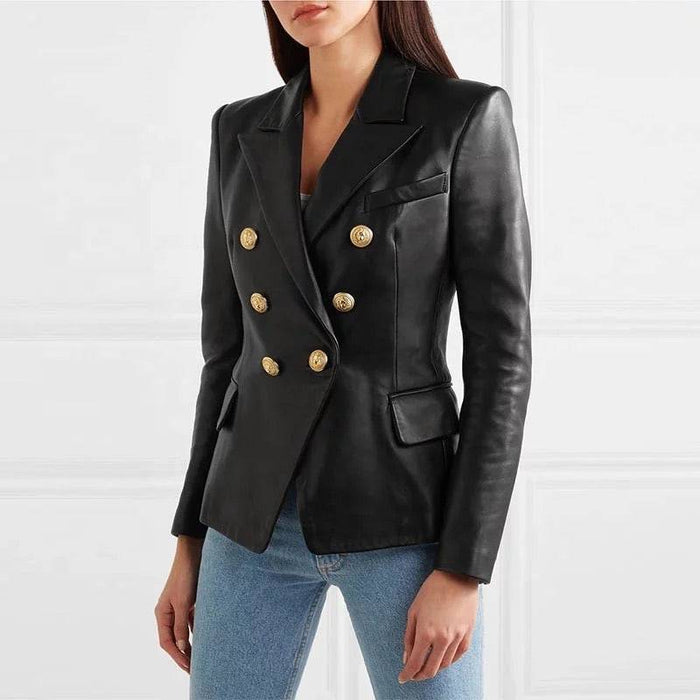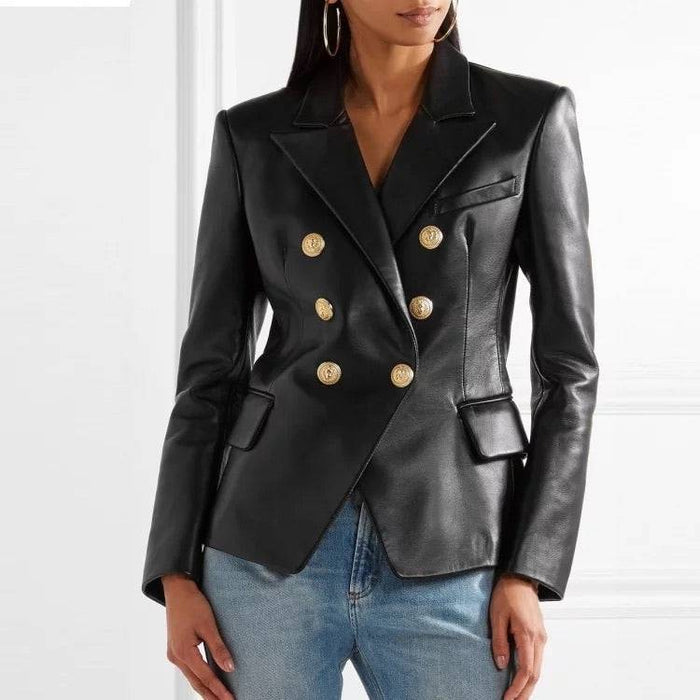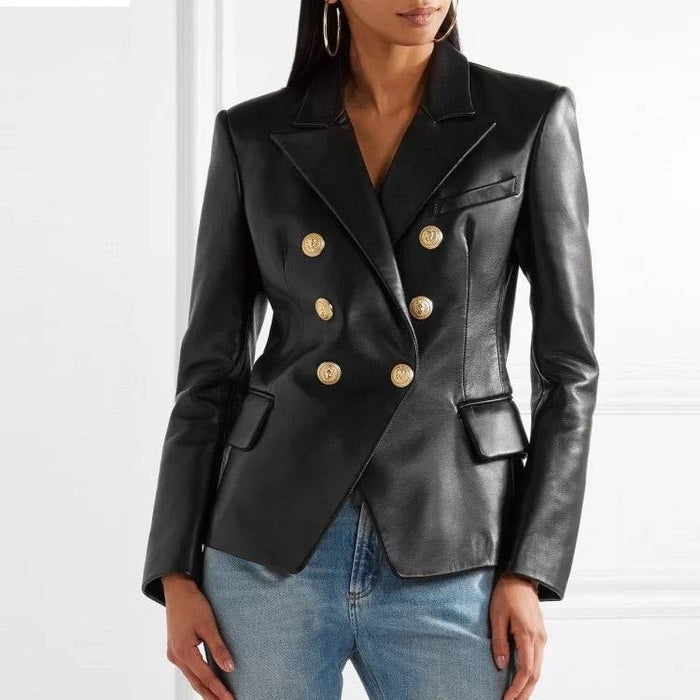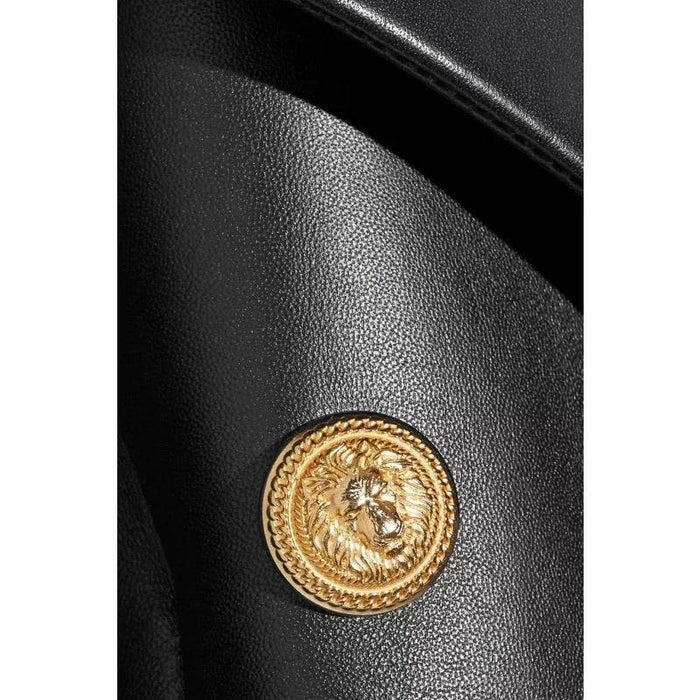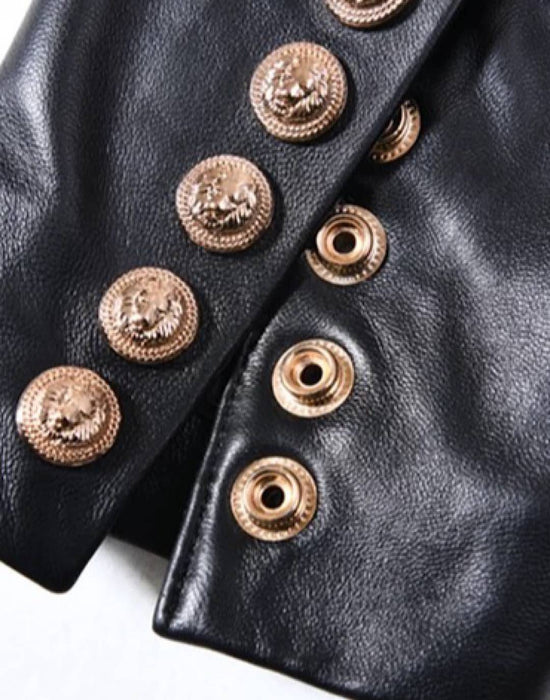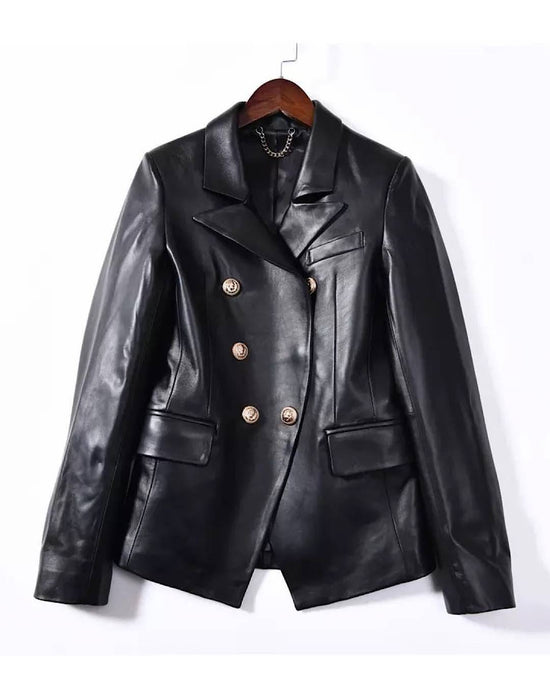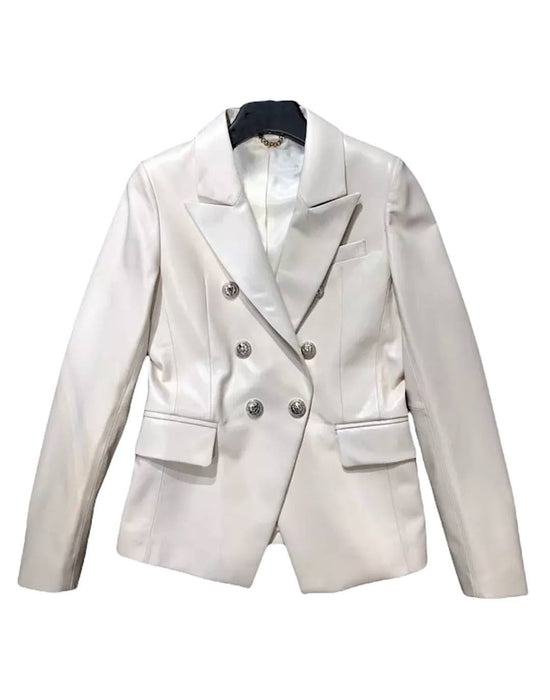 Lambskin Leather Gold Trimmed Blazer Jacket

Our Lambskin Leather Gold Trimmed Blazer Jacket has a fit for the super luxury comfort yet fierce style. It features gold buttons, and side flap pockets. The genuine leather is made of lamb skin. Comes in two colors; black and white. It's fully lined for comfort.
Made from Lambskin.
Lined with polyester.
Size Guide (2.54cm=1inch) Approximate measurements.
XXS: Bust 84cm, Shoulder Width 38cm, Sleeve Length 57cm, Length 56cm.
XS: Bust 88cm, Shoulder Width 39cm, Sleeve Length 58cm, Length 57cm.
S: Bust 92cm, Shoulder Width 40cm, Sleeve Length 59cm, Length 58cm.
M: Bust 96cm, Shoulder Width 41cm, Sleeve Length 60cm, Length 59cm.
L: Bust 100cm, Shoulder Width 42cm, Sleeve Length 61cm, Length 60cm 
Shop more Jackets here.