Houndstooth Stand Collar Gold Button Slim Outerwear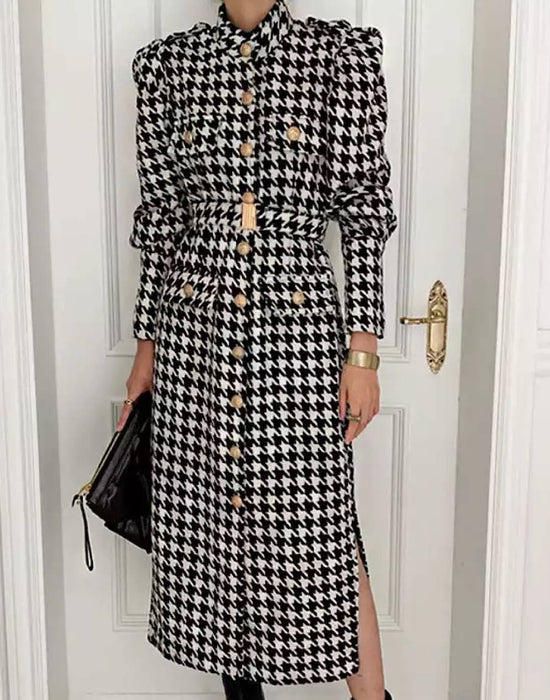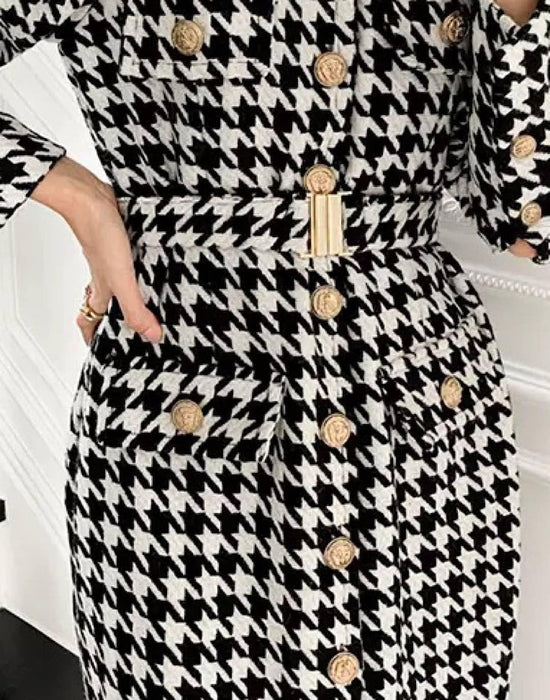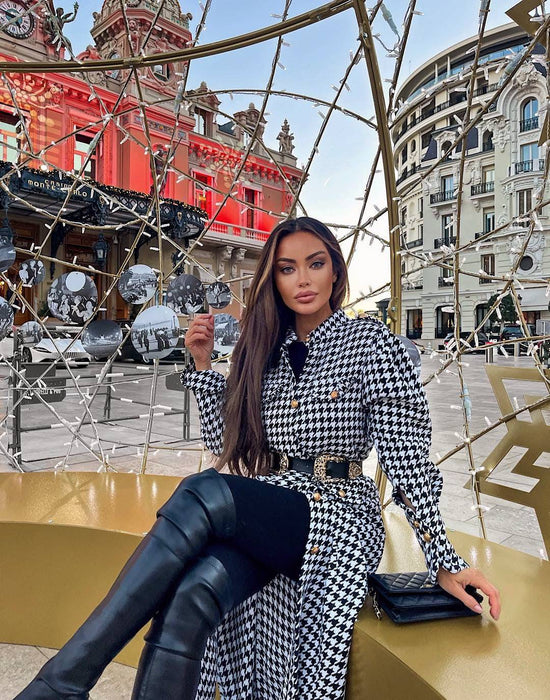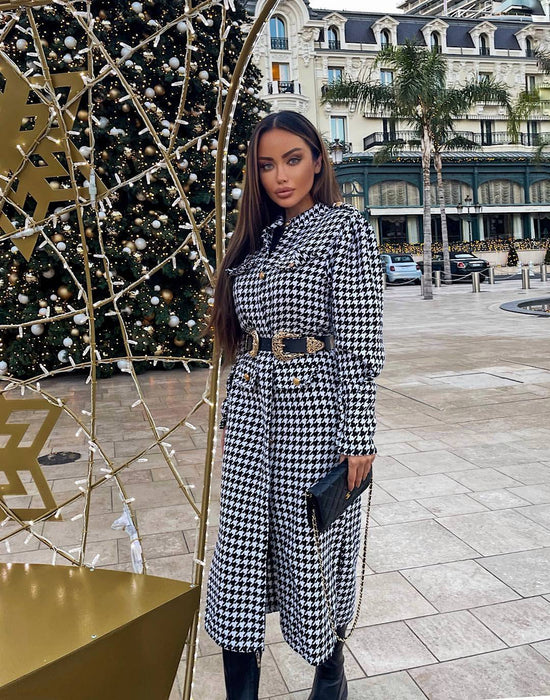 Houndstooth Stand Collar Gold Button Slim Outerwear
Our super sexy and feminine Houndstooth Stand Collar Gold Button Slim Outerwear in black and white is one of our favorite looks. It comes with a houndstooth patterned elastic belt. We like to team it with our Bey Azura Handbags, our Earrings and Heels.
Made from Polyester.
Approximate measurement for Bust is 94cm, Length is 118cm.
Shop more Dresses here.
Please advice: The double buckle black leather belt in the lifestyle pictures doesn't come with this outfit.