Diamond Decorated Straw Bucket Bag with White Lining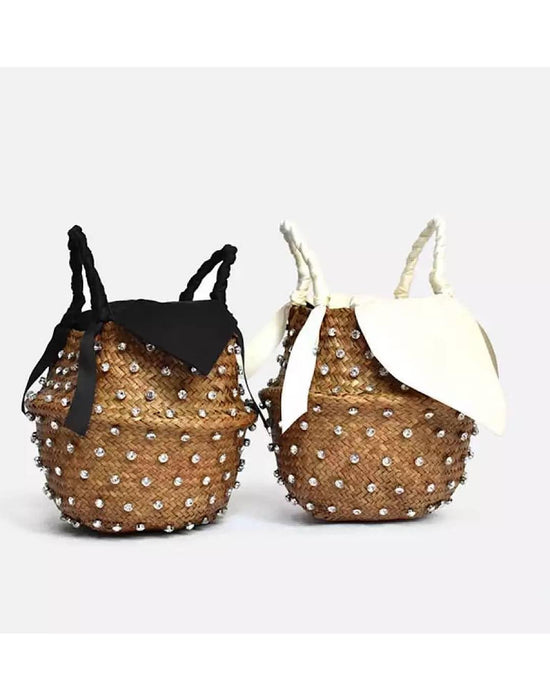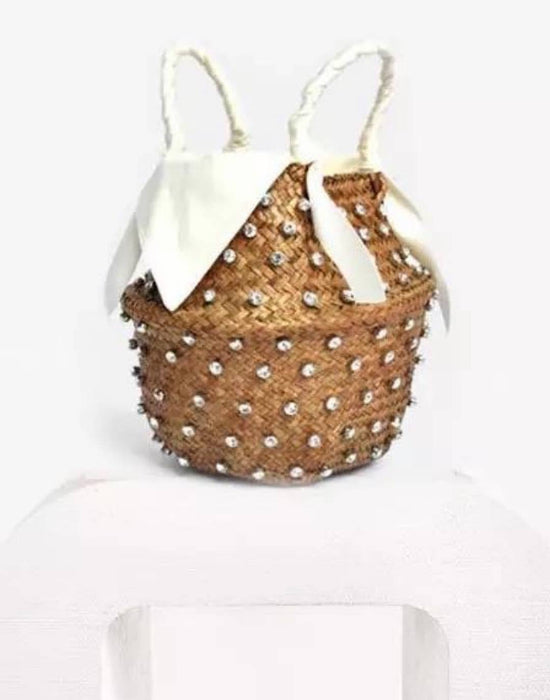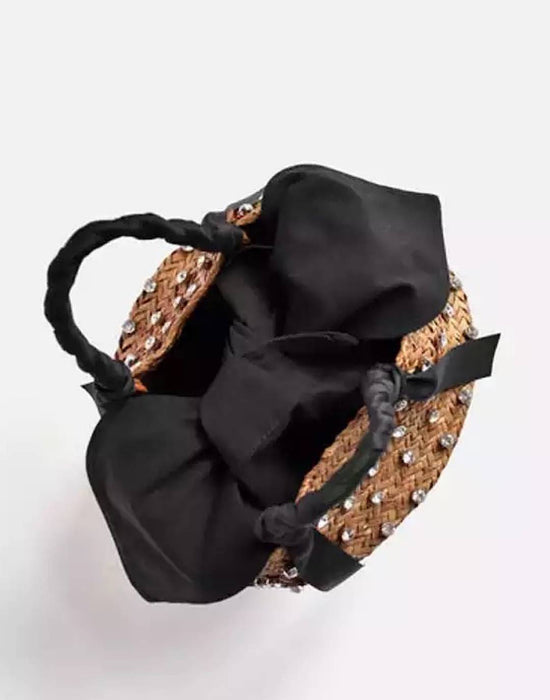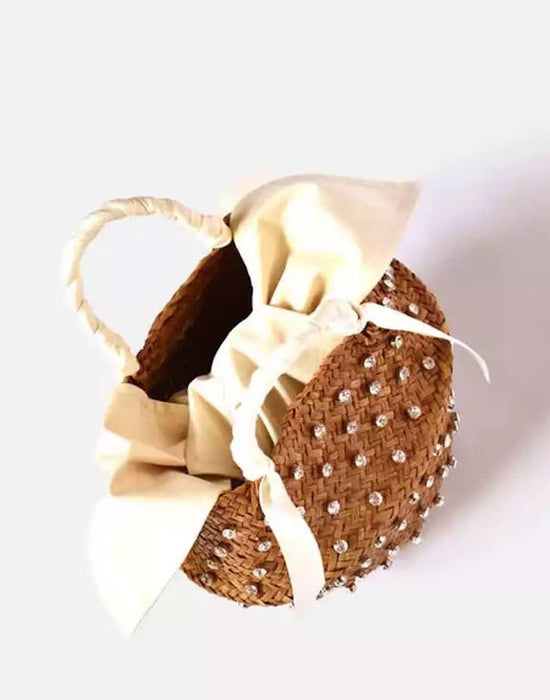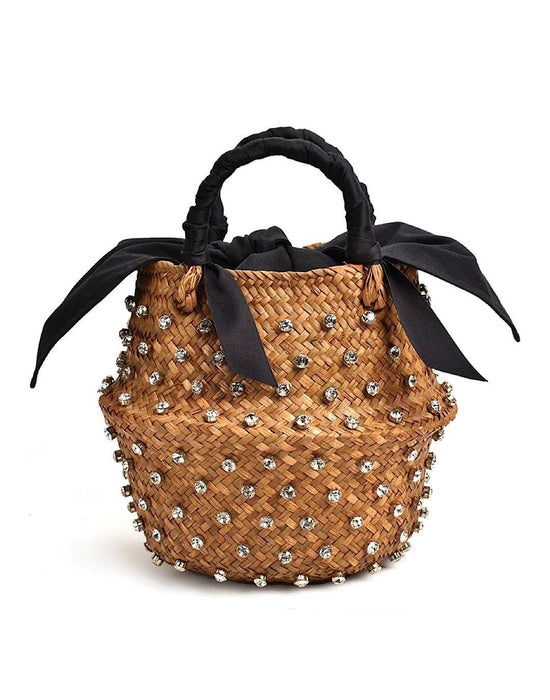 Diamond Decorated Straw Bucket Bag With White Lining
Step into the epitome of summer elegance with our Diamond Decorated Straw Bucket Bag, now featuring a pristine White Lining – a perennial favorite that effortlessly captures the essence of the season. This bucket bag isn't merely an accessory; it's a style manifesto, a celebration of casual chic vibes heightened by the enchanting allure of straw texture.

Indulge in the meticulous craftsmanship of the Diamond Decorated Straw Bucket Bag With White Lining, a nuanced update that elevates this summer essential to new heights. The straw texture is not just a material choice; it's a tactile journey into the heart of summer fashion, offering a refreshing and sophisticated feel.

Designed for those who appreciate the fusion of style and comfort, this bucket bag stands out as a staple in your summer wardrobe. The diamond decorated details add a subtle touch of glamour, transforming this bag into a versatile piece suitable for daytime excursions and evening soirées alike.

As you navigate the sun-soaked days, consider pairing this exquisite bag with our curated hair accessories and sunglasses for the ultimate luxe look. The ensemble creates a harmonious blend of accessories that seamlessly elevate your style, making it suitable for beachside escapes, city escapades, or leisurely brunches.

Crafted entirely from straw, this bag not only embodies the natural essence of summer but also serves as a canvas for your unique style. The white lining adds a fresh and pristine touch, enhancing the bag's overall aesthetic appeal.

With dimensions of 20 cm in height and 18 cm in width, this bucket bag strikes the perfect balance between compact convenience and practicality. It's a size that allows you to carry your essentials effortlessly, making it your chic companion for various occasions throughout the season.

Embrace the season with an air of sophistication and casual chic – the Diamond Decorated Straw Bucket Bag With White Lining is more than a bag; it's an embodiment of summer's effortless charm. Elevate your fashion journey, make a statement, and carry the spirit of the sun with you wherever your summer adventures unfold.
Made from straw.
Shop more Accessories here.