Chiffon Transparent Exaggerated Sleeve Shirt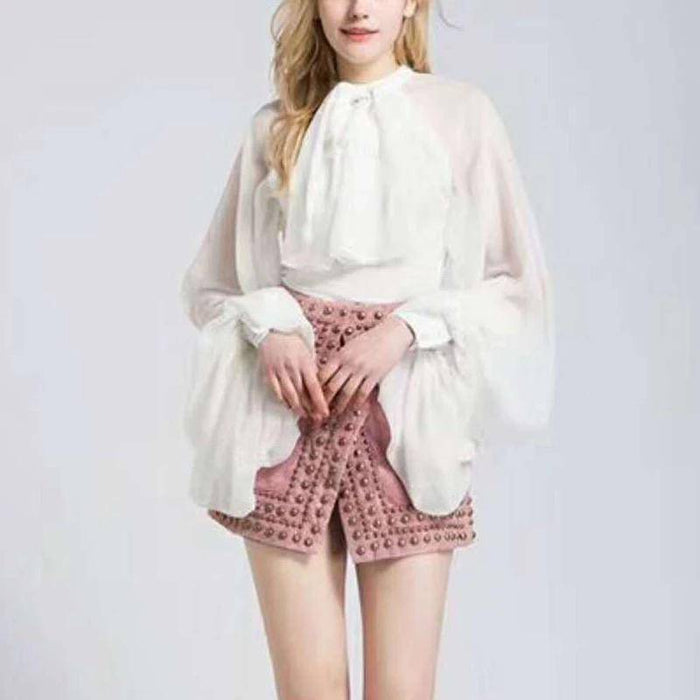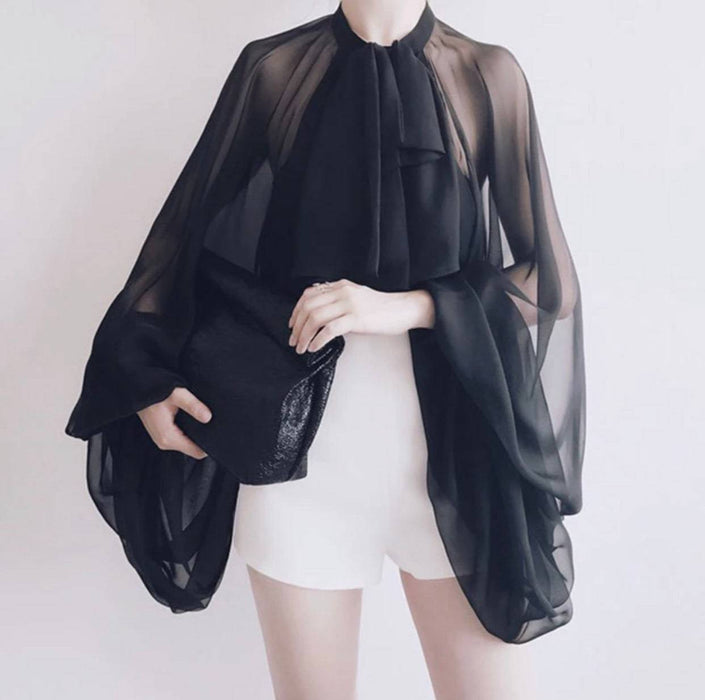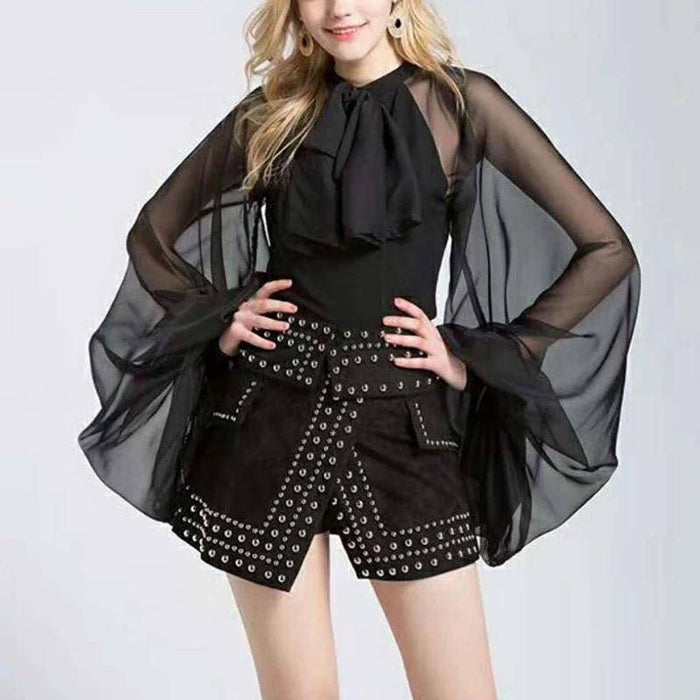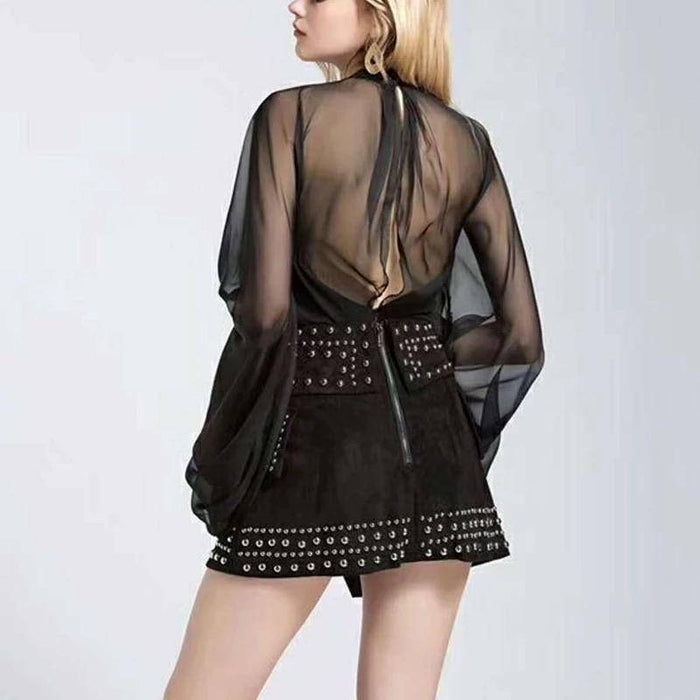 Chiffon Transparent Exaggerated Sleeve Shirt
We love the statement Chiffon Transparent Exaggerated Sleeve Shirt. It features big lantern sleeves, slit back and bow collar. Multiple black buttons at the sleeves. Zipper closure on the back of the waist. Comes in black. We would team it with our Earrings and Coats.
Made from Polyester And Cotton.
Shop more Tops here.