Belt Hole Puncher Tool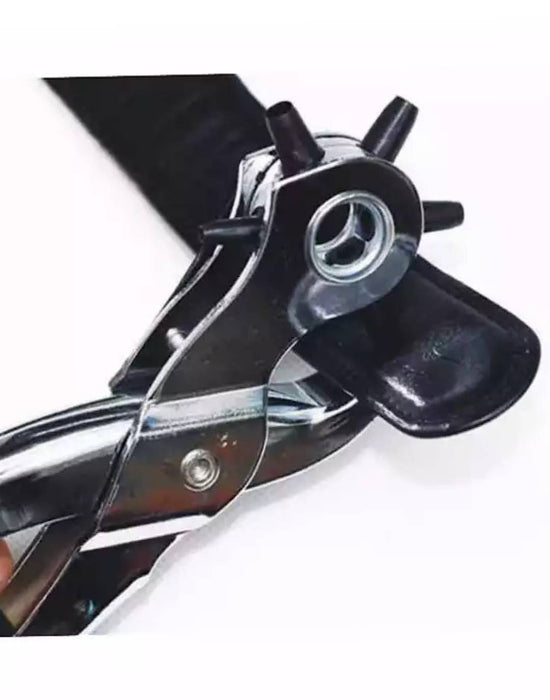 Belt Hole Puncher Tool
Our Belt Hole Puncher Tool is a portable hand tool makes it easier to adjust your leather / PU leather belts or goods. With this puncher, you may punch different size matching holes and make your goods more fit to your size.
Made from carbon steel And rubber handle.
Plier size is 230mmx95cm.
This is a final sale item.
Shop more Accessories here.