Asymmetrical Pleated Mini Button Skort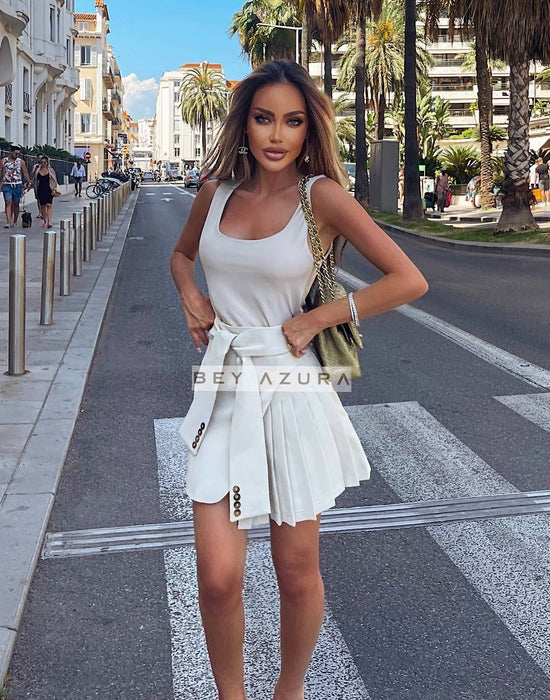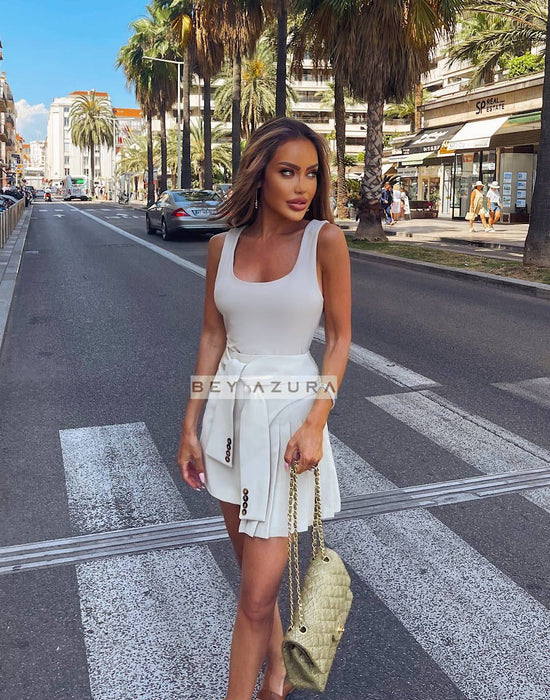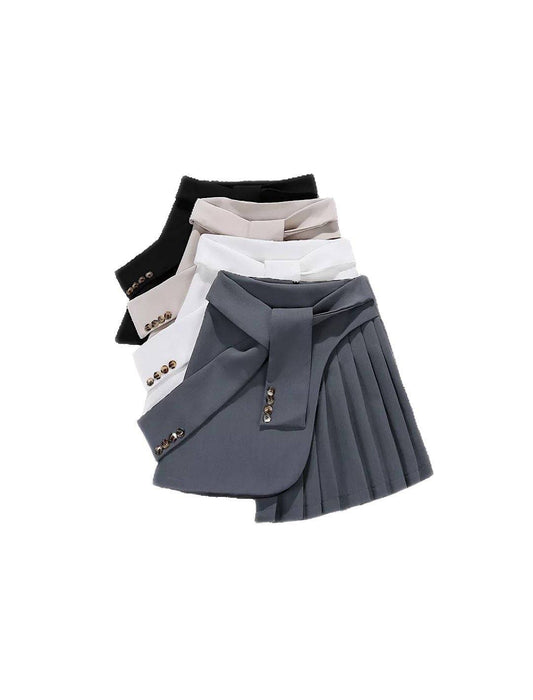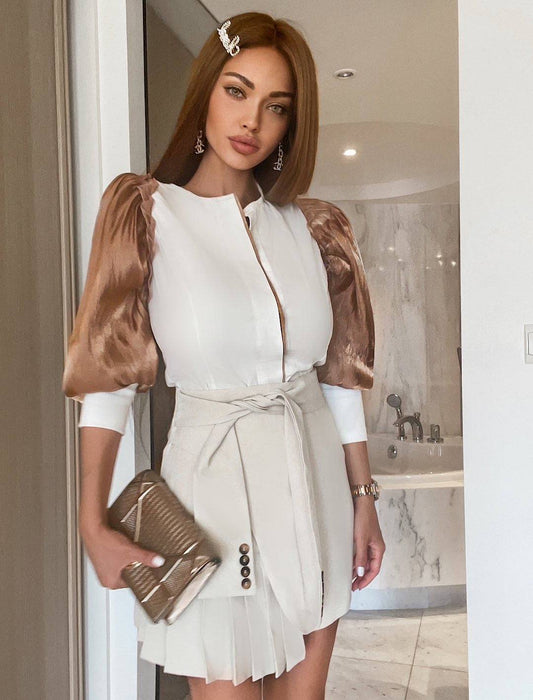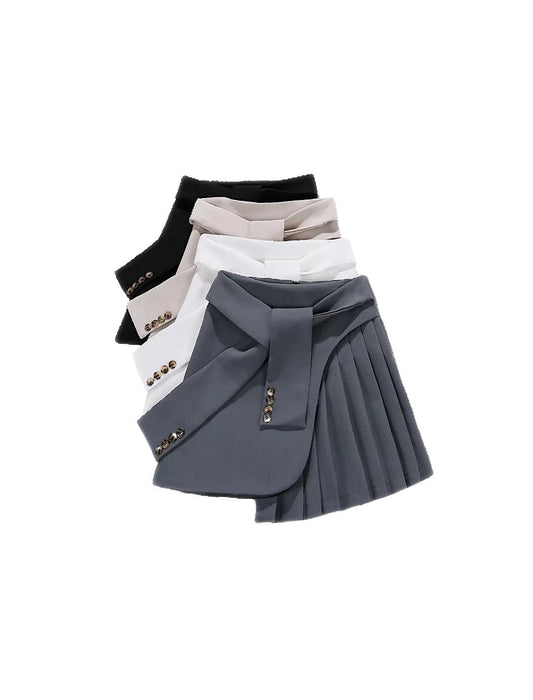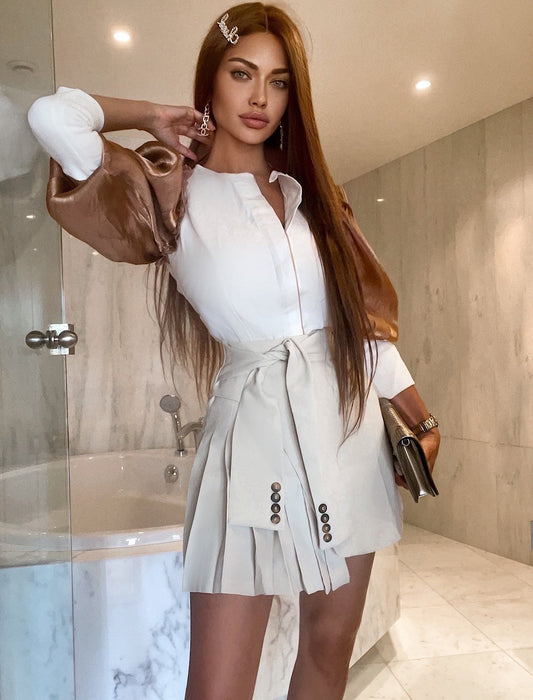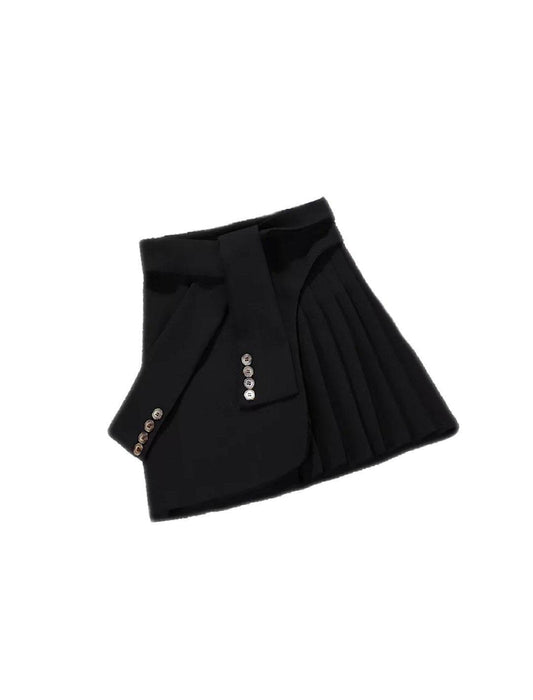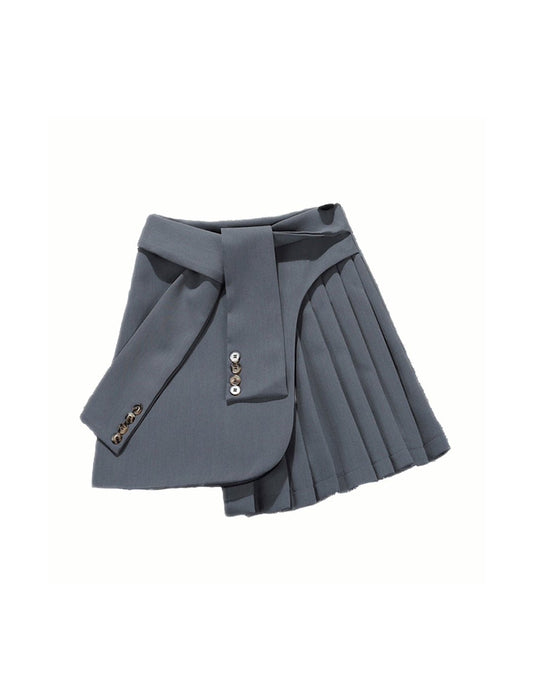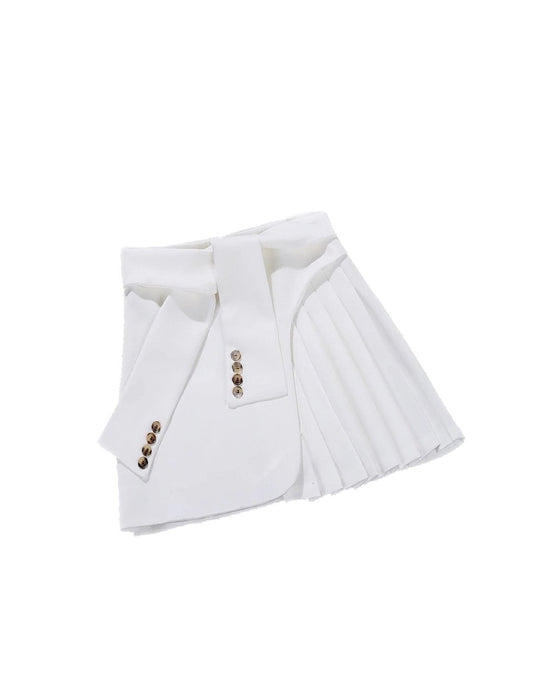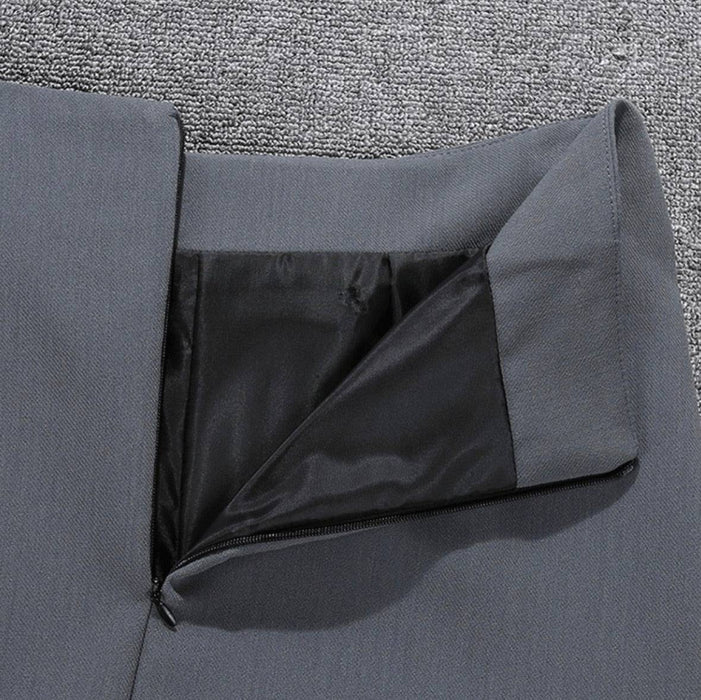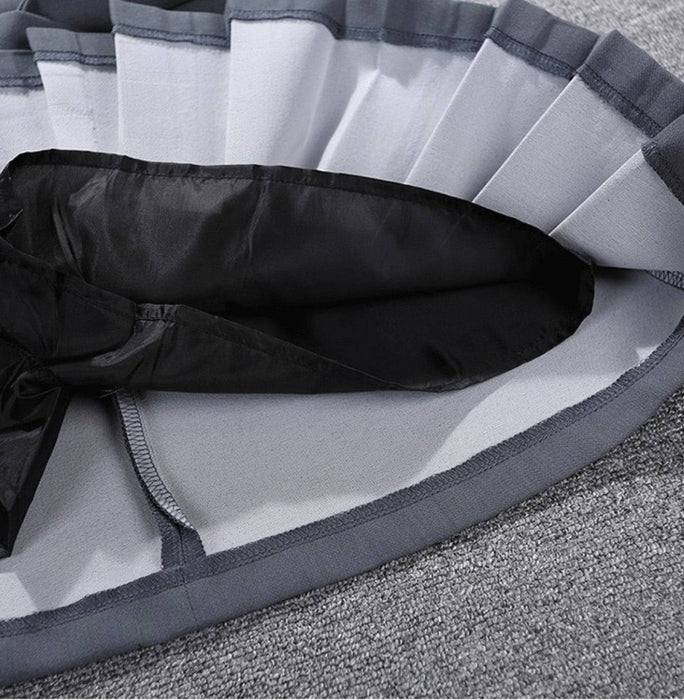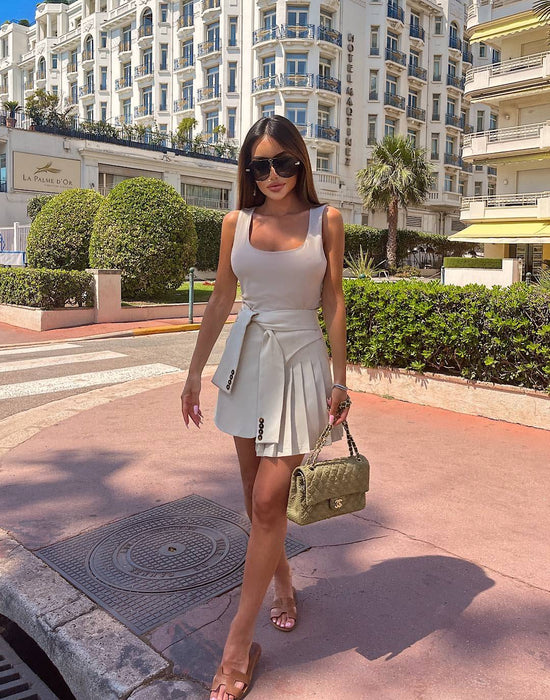 Asymmetrical Pleated Mini Button Skort
Indulge in the contemporary charm of our ultra-stylish Asymmetrical Pleated Mini Button Skort, a wardrobe essential that not only transcends trends but also flatters all body types. This skort isn't just an article of clothing; it's a fashion statement, a versatile piece that effortlessly combines chic design with comfort.

The asymmetrical pleats of this mini button skort create a dynamic silhouette, enhancing your curves in all the right places. The flattering shape ensures that it complements various body types, making it a go-to choice for anyone seeking both style and versatility in their wardrobe.

Crafted from a blend of cotton and polyester, this skort strikes the perfect balance between breathability and durability. The fabric feels soft against the skin, ensuring optimal comfort throughout the day. The thoughtful combination of materials adds to the overall quality of the garment, making it a reliable choice for your fashion repertoire.

With an approximate length of 41 cm, the Asymmetrical Pleated Mini Button Skort offers a playful yet sophisticated look. The mini length adds a touch of flirtation, making it suitable for various occasions, from casual outings to more elevated events.

For a complete and polished ensemble, we recommend pairing this skort with our gold-sleeved shirt. The juxtaposition of the sleek gold detailing with the asymmetrical pleats creates a striking and cohesive look. This combination embodies the essence of modern style, allowing you to make a statement with your outfit.

Step into the world of chic fashion and versatile design with our Asymmetrical Pleated Mini Button Skort. Whether you're dressing up for a brunch date, a night out with friends, or simply expressing your unique style on a casual day, this skort becomes the canvas for your fashion creativity.

Embrace the intersection of comfort and style, where every pleat tells a story of contemporary elegance. The Asymmetrical Pleated Mini Button Skort invites you to redefine your fashion narrative, ensuring you not only look fabulous but feel confident in every step you take. Elevate your wardrobe with a piece that goes beyond fashion – it becomes a reflection of your dynamic and chic sensibilities.
Made from polyester and cotton.
Shop more Bottoms.