White Tweed Knit Gold Button Dress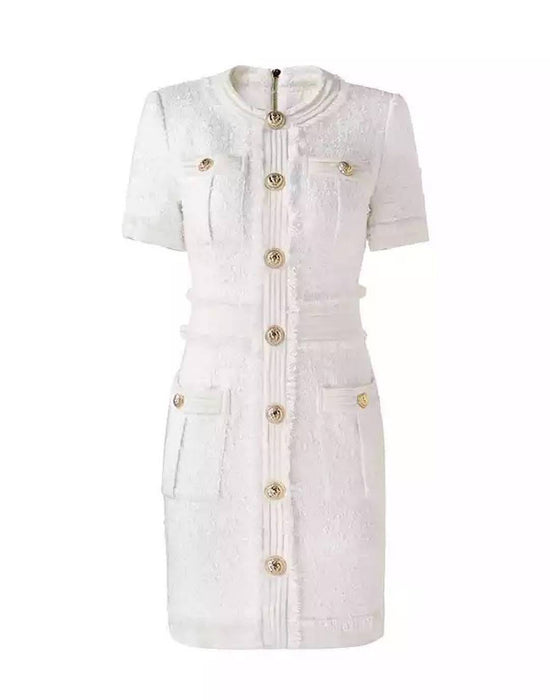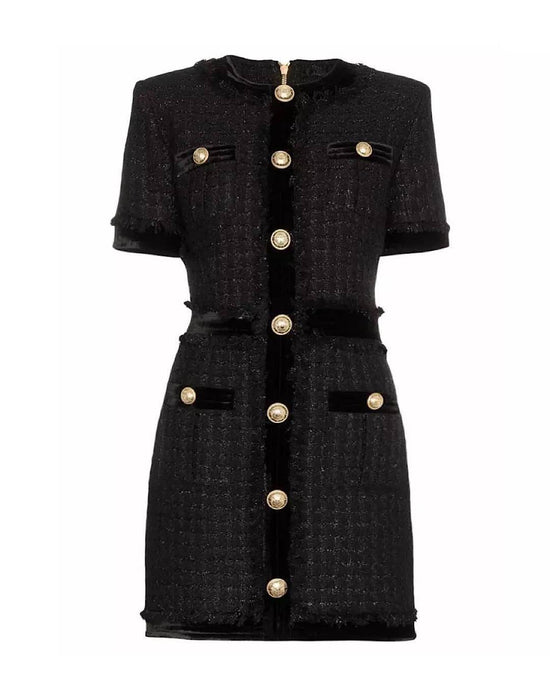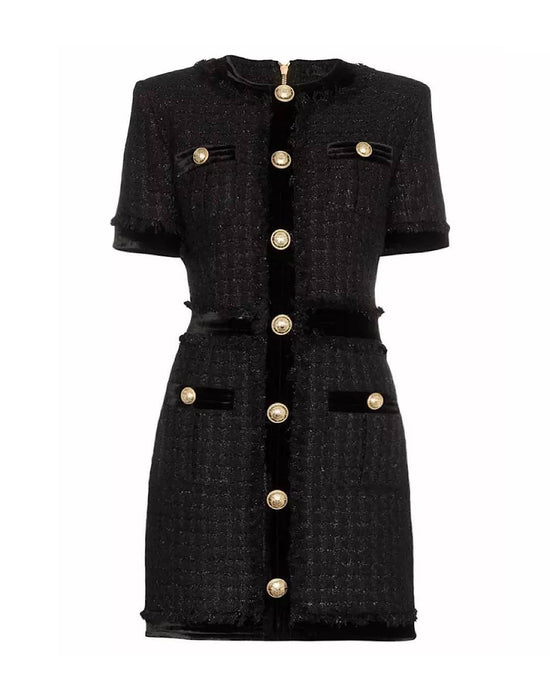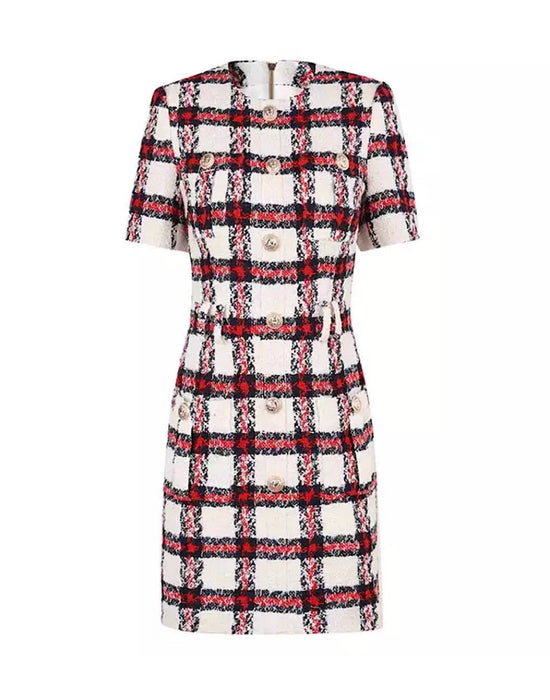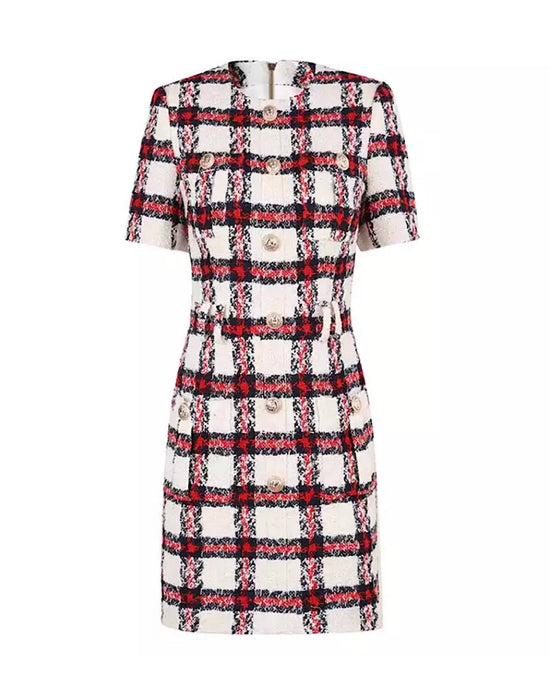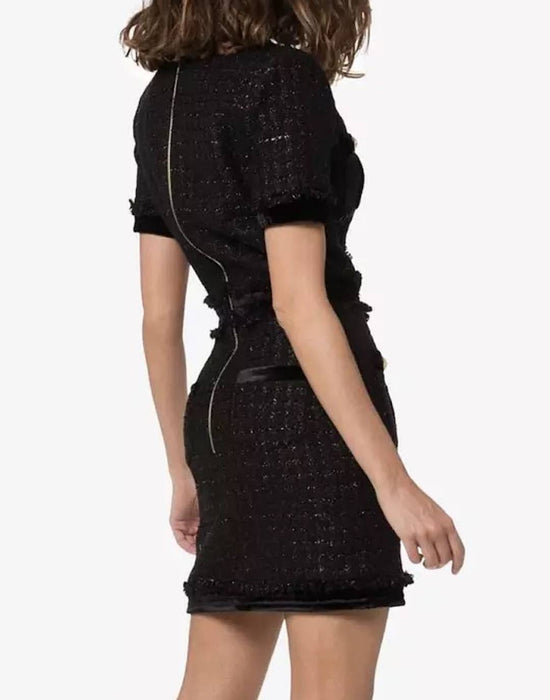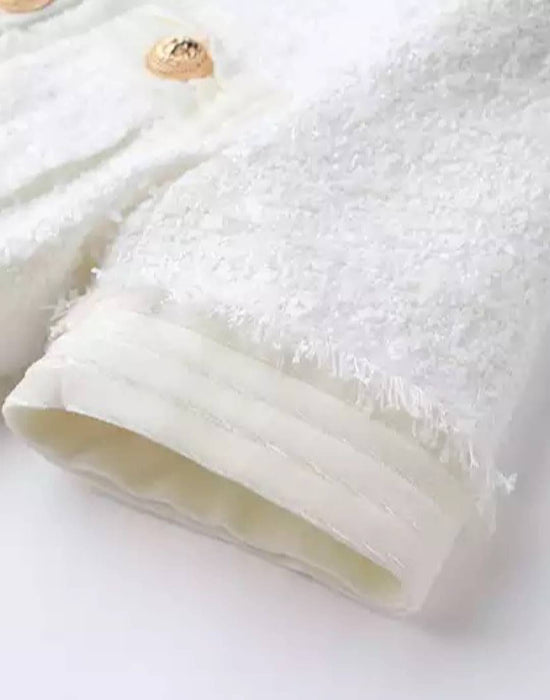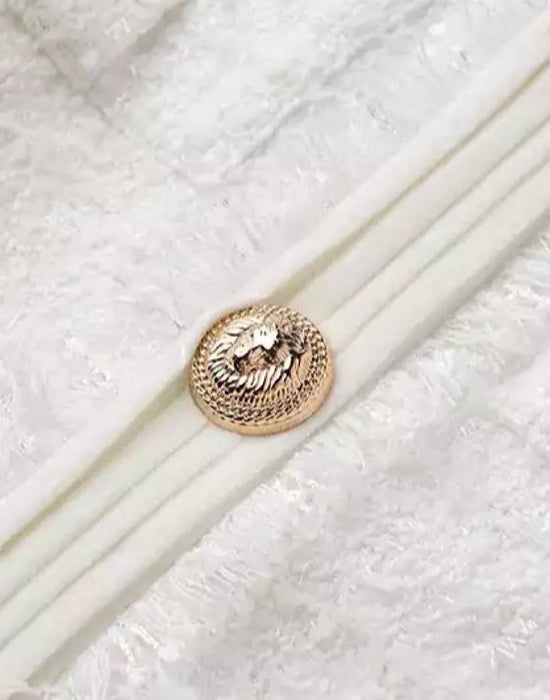 Tweed Knit Gold Button Dress
Indulge in the epitome of refined elegance with our figure flattering long sleeved above the knee Tweed Knit Gold Button Dress – a captivating statement piece that transcends mere fashion, becoming a timeless addition to your wardrobe. This best-selling item is not just a dress; it's an embodiment of sophistication and glamour, designed to make you stand out in any crowd.

Crafted with meticulous attention to detail, the Tweed Knit Gold Button Dress exudes an air of old-money style, reminiscent of classic Hollywood glamour. The rich tweed knit fabric is not only luxurious but also figure-flattering, enhancing your silhouette with its tailored design. This dress isn't just an outfit; it's an investment in enduring style.

The short sleeves and above the knee length add a touch of modesty while maintaining a contemporary edge. The gold metal buttons, a signature detail of this Tweed Knit Dress, serve as both functional closures and opulent embellishments, elevating the dress to a level of sophistication that echoes celebrity style on the red carpet.

Hidden side pockets add a modern and practical twist to this classic piece. In a nod to functionality, these discreet pockets provide convenience without compromising the dress's sleek silhouette. It's a thoughtful addition that resonates with the needs of the modern, on-the-go woman who values both style and practicality.

The mini length of this Tweed Knit Gold Button Dress introduces a flirtatious touch, making it ideal for various occasions – from sophisticated evening events to daytime soirees. The combination of the luxurious tweed knit, gold buttons, and mini style creates a look that is undeniably chic, ensuring you turn heads wherever you go.

Step into the allure of celebrity-inspired style with our figure-flattering long sleeved above the knee Tweed Knit Gold Button Dress, a best-selling masterpiece that captures the essence of glamour and sophistication. Embrace the confidence that comes with wearing a dress that is not only a fashion statement but also a symbol of timeless elegance. Elevate your wardrobe with this tweed beauty, where every detail, from the gold buttons to the hidden pockets, tells a story of enduring style and impeccable taste.
Made from cotton and polyester.